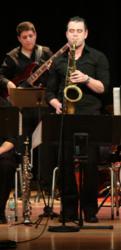 Sunny Isles Beach, FL (PRWEB) August 27, 2012
The Four Seasons Cultural Series 2012- 2013 will consist of four performances spread throughout the school year. This cultural series is brought to Sunny Isles Beach with the commitment to make the classical arts accessible to all ages in our community.
Wednesday, October 17, 2012 at 7:30pm the first concert will be performed by the FIU Symphony Orchestra led by Maestro Grzegorz Nowak. The location for this musical presentation will be Heritage Park at 19200 Collins Avenue. The entire family will have a wonderful time listening to music in the open air setting. Free parking is available in the Heritage Park garage and under the Lehman Causeway.
The second performance of the season is on Saturday, November 17 at 7:30pm and will be held in the auditorium of the Norman S. Edelcup SIB K-8 School at 201 – 182 Drive. This performance will feature The Amernet String Quartet. This intimate venue brings the audience and the performers closer together for a unique experience. Parking is available inside the school garage, or around the perimeter of the school.
Kicking off the year 2013, the third concert in the series will feature Musical Theatre Scenes and will be held on Saturday, January 19, 2013 at 7:30pm. This event will also take place at the Norman S. Edelcup SIB K-8 School (201 – 182 Drive). This theatrical performance, with musical overlay, will be an event not to be missed.
The Four Seasons Cultural Series concludes with a springtime performance of the FIU Studio Jazz Band. This concert moves again to the outside venue so that the audience can enjoy the scenic views, and the cool ocean breeze. The date is Sunday, April 14, 2013 at 6:00pm at Heritage Park, 19200 Collins Avenue. Bring the entire family, a blanket or chairs, and enjoy some great music.
New this year, resident holders of the SIB Resident ID Card can enjoy this series of concerts for no cost. Non-Residents, residents without Resident ID Cards or visitors can enjoy the series for a reduced price of $5.00 per event. Resident IDs are free with photo ID and proof of residence in the form of a utility bill. Cards can be obtained at the Visitor Center at City Hall (18070 Collins Avenue) or at Pelican Community Park (18115 North Bay Road).
For more information on obtaining the Resident ID Card, or about events/programs offered by the City of Sunny Isles Beach, please contact the Cultural & Community Services Department at 305.792.1706.