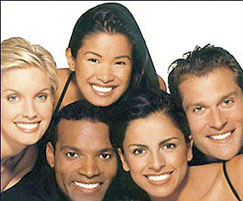 "The customers who find us, love our service"
Columbus, OH (PRWEB) August 26, 2012
Abella Ultra-White, Advanced Teeth Whitening opened its first location in March of 2012. They offer professional cosmetic teeth whitening without going to a dentist. At Abella Ultra-White, the customer applies the product to their own teeth with the assistance of a certified and trained Technician. The customer can choose up to 3 back to back 20 minute whitening sessions. They also carry a limited number of take home products.
"The customers who find us, love our service," said Bruce Deitrick, owner and operator of Abella Ultra-White. "But finding us is a problem because we aren't where people can see us."
Abella Ultra-White is located on Antares Avenue which is very close to the Polaris Fashion Place mall but not where they can be seen by the very busy traffic in the area. "We now realize that paying more rent to be in a more visible location might be worth the extra money. We know our products and services are a great value but customers need to know that we exist," said Deitrick.
After reviewing their website at AbellaUltraWhite.com, it appears that they do offer an inexpensive and painless alternative to whitening teeth at a Dentists office. There is also a page where you can select a day and time to make your appointment online which seems to be very convenient and time saving. Appointments are necessary because the whitening gel they use is fresh, with no preservatives and has to be kept refrigerated until just before it is used. "Adding a preservative to the whitening gel makes it considerably less effective when using a light in an in-office procedure," said Deitrick.
About Abella Ultra-White.
Abella Ultra-White is a Columbus, Ohio teeth whitening company that offers an in-office procedure that makes teeth whitening affordable for everyone. They use products that are safe and effective, and offer a clean, professional and comfortable environment.
You can learn more about Abella Ultra-White and their products and services by calling them at 614-396-6155 or visit their website at http://www.AbellaUltraWhite.com.