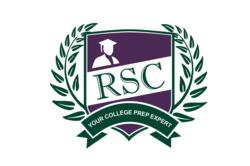 This offers us room to expand our operation while bringing our staff together in one great location
Schenectady, NY (PRWEB) August 27, 2012
RSC Your College Prep Expert is moving from its offices at 751 State Street in Schenectady to a larger facility on Erie Boulevard to consolidate its Schenectady and Albany operations and accommodate new students.
RSC's new address is:
1462 Erie Boulevard, Suite 101B
Schenectady, NY 12305
All other contact information, including phone numbers, fax numbers and email addresses, remains the same.
"This move offers us tremendous room to expand our operation," says John Braat, Executive Director of Student Enrollment, "while bringing our staff together in one great location."
RSC's offices will be closed from Wednesday, August 29th until the following Monday, Labor Day. Services resume Tuesday, September 3rd at 9:30 a.m. Students will still be able to access the company's online college and career databases, as well as its SAT and ACT test prep materials, handbooks, videos, and other college prep tools.
"Students and parents will continue to receive the same great service after the move," says Maura Kastberg, Executive Director of Student Services. "Our various departments will be able to work more closely than ever in their efforts to get students better financial aid."
RSC looks forward to further integrating itself into the growing Schenectady business community.
RSC Your College Prep and Financial Aid Expert is an innovator in on-demand college prep. Their program prepares students for college and career through extensive college research, SAT & ACT prep, comprehensive financial aid forms and paperworks services, and much more. To learn more about RSC's unique approach to college prep, visit CollegePrepExpert.com or get updates at Twitter.com/rsccollegeprep.