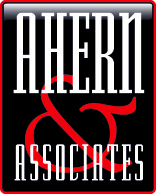 We are all very excited with the opportunity between Bennett Motor Express and Allegheny Plant Services. Allegheny has a long history of providing flatbed transport services to a very diverse customer base in the Mid and North East Regions
Phoenix, AZ (PRWEB) August 27, 2012
Ahern and Associates, Ltd., North America's premier trucking and logistics acquisition specialists recently assisted Bennett Motor Express Inc.,- A division of Bennett International Logistics in purchasing specific assets of Allegheny Plant Services, Inc.
Bennett International Group is an acknowledged leader within the transportation industry and are the premier provider of specialized freight, heavy haul transport, flatbed and logistics, and supply chain solutions to government contractors and commercial businesses, in excess of 30 years. The CEO of Bennett International Group is Marcia G. Taylor, who is known as an industry innovator, and has received numerous and continuous awards, including being named #1 business, by the Atlanta Business Chronicle. Bennett International employs more than 3,000 contractors, agents, and has been in business, since 1974.
David Lowry, CEO of Bennett Motor Express commented, "We are all very excited with the opportunity between Bennett Motor Express and Allegheny Plant Services. Allegheny has a long history of providing flatbed transport services to a very diverse customer base in the Mid and North East Regions. Allegheny's professional employees, agents and contractors is a great addition to Bennett's ever expanding footprint and will allow us better visibility in the Region's that we serve."
Operating out of Pittsburgh, PA, Allegheny Plant Services is a non-asset based flatbed carrier, operating as a regional carrier with a 40 year history. Allegheny's reputation in the region blends well with Bennett's desire to increase their operating footprint and better serve their growing customer base.
"Fulfilling the strategic growth needs of clients like Bennet Motor Express, is always a top priority for our firm and we'll continue to meet those needs just as we have for the last twenty-five years," explained Andy Ahern, CEO of Ahern and Associates, Ltd.
About Ahern & Associates, Ltd.:
Ahern and Associates is North America's leading trucking and transportation management consulting firm. The skilled consultants at Ahern and Associates specialize in mergers and acquisitions of trucking and logistics companies as well as the restructuring and evaluation of existing carriers that seek to increase operating efficiency and improve profitability. Since 1987, Ahern and Associates has aided hundreds of buyers in the acquisition of trucking and logistics companies throughout the U.S. and Canada as well as assisting many transportation and logistics companies in reducing their overall operating costs and increasing their profitability. For more information, please call 602-242-1030 or visit http://www.Ahern-Ltd.com
XXX
Business contact:
A.W. Ahern
602-242-1030
Media contact:
Jason W. Jantzen
Phoenix Marketing Associates
http://www.PhoenixMarketingAssociates.com
602-282-0202