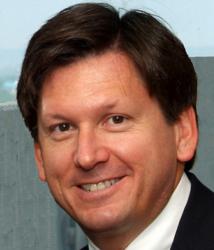 Louisville, KY (PRWEB) August 26, 2012
Bubalo Rotman PLC announced that Managing Partner Gregory J. Bubalo has once again been selected to be included in The Best Lawyers in America in the field of Mass Tort Litigation / Class Actions - Plaintiffs (Copyright 2012 by Woodward/White, Inc., of Aiken, SC). A profile of Mr. Bubalo was published in the Kentucky issue for the 2012 announcement.
Selection for Best Lawyers is based on an exhaustive and rigorous peer-review survey comprised of more than 4 million confidential evaluations by the top attorneys in the country. The annual Best Lawyers publication has been described by The American Lawyer as "the most respected referral list of attorneys in practice." Because no fee or purchase is required, being listed in Best Lawyers is considered a singular honor.
Best Lawyers in America is one of the most visible and targeted peer review publications in the legal profession. Best Lawyers partners with the highest circulated newspapers and magazines in the world: The Washington Post, The Wall Street Journal, The New York Times and over 85 regional magazines and international newspapers. Additionally, their partnership with U.S. News & World Report makes their list the most trusted "Best Law Firms" ranking in the country.
Bubalo Rotman PLC is a plaintiff litigation firm handling cases for individuals injured by prescription drug side effects, product defects, vehicle accidents and other types of catastrophic damage caused by the negligence of others. The firm handles individual cases in all parts of the country and also participates in multi-district litigation of mass torts cases. Bubalo Rotman has offices in Louisville and Lexington, Kentucky, and in Boston, Massachusetts.