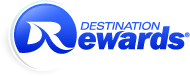 A company that fosters a culture that supports their direction will be on the fast track to success.
Boca Raton, FL (PRWEB) August 28, 2012
Destination Rewards®, provider of customer loyalty, incentive and engagement solutions, today revealed top strategies to maintain an engaged workforce and increase employee retention.
In today's economy, companies cannot afford to lose the money, productivity and intellectual capital that employee turnover entails. To increase retention and decrease attrition, companies must keep their workforce actively engaged on a daily basis. An engaged employee is invested in a company's goals, motivated to help achieve them and less likely to leave. Employee engagement is directly linked to productivity and retention and there is a direct correlation between an engaged workforce and the success of a company.
According to Saundra Bush, Director of Human Resources for Destination Rewards, the key to increasing engagement and retention centers around one basic element – communication. "Communication is paramount. If you communicate your company's goals and vision, employees will have direction. Employees with direction can align their goals with those of the company, and that synergy will lead to success."
Bush shared three communication techniques to engage employees on a deeper level:
1) Make them part of the process - continually seek employee input and feedback. Elicit their suggestions, find out what you're doing right and learn where you can improve. Create opportunities to include them in the decision-making process where possible and keep them informed.
2) Always say "thank you"– make sure your employees know they are valuable to the company. Employees who feel appreciated are more productive and less likely to leave.
3) Actions speak louder than words, so find ways to show your appreciation – keep it fun. Celebrate your employees and reward them for their hard work. Set up an employee lounge area where they can take a break from the grind. Celebrate birthdays and holidays. Conduct fun contests. Offer prizes. Show them you are making a conscious effort to enhance their work experience.
Employees are the most valuable assets a company has. Those who carry out the vision of their employer hold the true success of a company in their hands. As Bush puts it, "A company that fosters a culture that supports their direction will be on the fast track to success."
About Destination Rewards®
Destination Rewards® is the industry's most innovative provider of zero liability rewards programs, specializing in loyalty, incentive and engagement solutions. Since inception in 2001, Destination Rewards has helped some of the world's most successful brands, such as Experian, Citigroup and Humana, drive customer retention and influence behaviors at a fraction of the cost of traditional loyalty and incentive programs. They offer superior technology on a patented, customizable platform that includes a robust array of travel, merchandise, gift cards, premium local coupons, daily deals, auctions, sweepstakes, games and much more. Destination Rewards is a privately owned company headquartered in Boca Raton, Florida. For more information please visit http://www.destinationrewards.com.