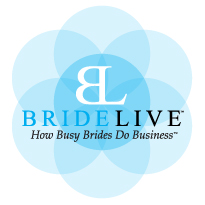 We're excited to have Peter present to our group of wedding and entertainment professionals on how to develop sales presentation that will leave their prospects wondering why they should even bother meeting with other vendors
Sherman Oaks, CA (PRWEB) August 27, 2012
Wedding and entertainment professionals across the country will have a chance to hear from one of the industry's most acclaimed author and speaker as part of BrideLive's Consultants Corner webinar series on September 5, 2012. Professionals will learn how to execute winning sales presentations from Peter Merry, one of BrideLive's consultants from Consultants Corner.
Merry is the founder of the Wedding Entertainment Director's Guild and served as the National President of the American Disc Jockey Associations from 2003-2004. Merry has presented seminars about sales and performance techniques, wedding marketing and consultation skills and business ethics in more than 60 different cities across the nation.
"We're excited to have Peter present to our group of wedding and entertainment professionals on how to develop sales presentation that will leave their prospects wondering why they should even bother meeting with other vendors," said Jay Thomson, Owner of BrideLive. "The knowledge our viewers will gain from this webinar will be invaluable for their business."
Consultants Corner is one of the newest features offered by BrideLive for wedding and event professionals across the United States. The program was created to help professionals get even more value out of their BrideLive software by providing them with expert business advice, Q&A forums, and monthly webinars with top industry leaders.
Using BrideLive's web-based software, industry professionals can easily cater to the modern bride with their ability to create personalized web conferencing. Brides and vendors can meet face-to-face at the click of a button, eliminating the need for costly and time consuming travel to facilitate in-person meetings. BrideLive provides professionals with all the tools they need to create engaging presentations with file sharing, interactive floor plans and more.
"Consultants Corner is yet another tool we provide to our BrideLive audience to help them grow their business in the most efficient way possible," Thomson said. "Our webinars allow professionals to gain valuable business knowledge without ever having to leave their desk."
For more information about webinar times and registrations, please visit http://www.bridelive.com/webinars/sept4-2012-webinar-registration.html.
About BrideLive.com
Headquartered in Sherman Oaks, California and based on technology that has been in development and commercial production for over eight years, BrideLive.com launched in 2011 as a custom software company and is frequently recognized for its rapid sustained growth, product excellence, and superb multi-media user interface. Through their cutting-edge technology BrideLive.com has been able to provide a web-based virtual meeting space used by wedding planners, photographers, DJs, florists and other professionals in the wedding industry who wish to leverage the power of online, personalized meetings to convert leads, grow sales, and save time. BrideLive offers mobile apps for iOS and Android users, making its state-of-the-art solutions easily accessible via iPhones, iPads, as well as all Android enabled tablets and smartphones.
For more information on BrideLive.com please visit http://www.bridelive.com or call 888.976.9906.