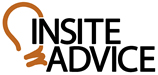 By letting social media work for them, businesses can be first on the scene and establish their brand before copy-cat competitors catch up.
St. Louis, MO (PRWEB) August 27, 2012
Our Internet Marketing Learning Center provides free guides in social media and internet marketing. Being a successful business owner in the old pioneering towns required only two things: a great location serviced by a road with lots of traffic, and a product everyone needed or wanted. Necessity for those products coupled with word of mouth secured repeat patronage. Suppose though, this business finds itself on a street next to dozens of similar looking shops offering similar products. How then, does one stay relevant, recognized, and unique?
Modern business owners find themselves with this exact predicament. As challenging as finding out who has the best BBQ in Saint Louis, businesses need to find ways to stay noticed in the Internet crowd. It's no longer sufficient to work behind the counter and market to your local neighborhood. In order to stay relevant, one must have a strong Internet presence and shoot toward a global presence.
Social media, sites such as Facebook, Twitter, and Google+, have only dominated for a very short time. Business owners can use this to their advantage. By letting social media work for them, businesses can be first on the scene and establish their brand before copy-cat competitors catch up.
Internet marketing companies, such as St. Louis based Insite Advice, understands the value in growing your brand. A great Internet specialist will design a business's website, investigate their audience, and offer them the best voice. Consequently, Internet marketing companies are quickly becoming the new advocates for business.
The old paradigm hasn't lost the gunfight. In fact, Internet marketing recognizes the old business model simply needs to incorporate 21st century communication and technology. Instead of dusty roads and storefronts, businesses are serviced with websites and the Internet highway. Of course, traffic and word-of-mouth are still vital to a business's success. With social media being the new frontier of the web, it's crucial to understand how participating in the global community can secure success.
Social media need not be divergent. Before the web, parallel ideas bounded, with people reinventing the wheel hundreds, if not thousands of times. Through sites such as LinkedIn, businesses can build relationships, form communities, and foster joint ideas while simultaneously establishing a unique competitive online identity.
Internet Marketing companies help establish your brand, stand out, and generate traffic to your location. Insite Advice offers several tools in their website's learning center to help businesses understand the necessity of social media. For more free cheap Internet marketing tips on how to grow your business, visit their learning center at http://www.insiteadvice.com/learning-center/.