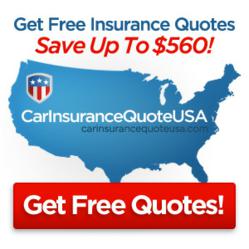 San Francisco, CA (PRWEB) August 24, 2012
After only a week on the world wide web CarInsuranceQuoteUSA.com is pleased to report a successful launch of it's new car insurance quote comparison tool. "We've analyzed the traffic coming into the site and are very happy with the results." reported a representative of the site. "Hundreds of visitors have come to the site to take advantage of our comparison tool from across the United States."
"Consumers appreciate the value of a free service that not only allows them to find the top insurance companies in the area but we believe the fact that it's so fast and easy to use that the site is returning such great results."
When a visitor lands on the homepage of the site the process is pretty self explanatory. Simply enter in a zip code to return a list of results in the given area. From there it's possible to choose which providers they might have interest in and get the free no-obligation quotes.
"Most consumers compare at least 3 different providers.." A smart move says the site's representative, noting that the insurance industry is a highly competitive market, "..it's wise to not just take one quote and assume it's the best or that the rest will be the same." Different policies, discounts and premium structures can make a huge difference when comparing quotes.
CarInsuranceQuoteUSA.com is dedicating itself to educating the American consumer promising to release more guides on buying car insurance.
See their article on 5 Simple Tricks To Find Cheap Car Insurance Quotes Online
Or visit the site today: CarInsuranceQuoteUSA.com