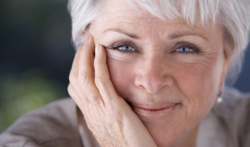 Albuquerque, NM (PRWEB) August 27, 2012
This workshop will present The Work of Byron Katie, a simple yet powerful method of turning your life around. It will give professionals a way to help fragile and vulnerable young people and their families identify, question, and deal with the thoughts that cause fear of success, lack of confidence, poverty, addiction, and depression.
Used by College Success Network/New Mexico College Access Network through ACT Prep trainings, The Work has helped at-risk, rural, and low-income New Mexico students move from painful assumptions and negative thinking (and as a result, low college-readiness rates) to greatly increased college entrance exam scores and improved college readiness indicators.
This is a wonderful opportunity to experience The Work with Byron Katie. Following the workshop, Katie will be available for a book signing.
Net proceeds from the professional development session registrations and 100% of donations go to support programs for fragile and vulnerable New Mexico youth and students: Veterans CAN (College Achievement Network), Finish Line Scholarship Program, and FAFSA Free-for-All (College Goal Sunday New Mexico).
Registration: $100/person
Tickets/Registration: To register with a credit card or E-check please visit collegenm.org, Click the blue "Donate Here" button near the top right and complete the form. Select "Please Direct My Donation To:" and select "The Work of Byron Katie: Supporting Students from Stress to Success. " To register with a purchase order or other means, please contact NMCAN.
Website: collegnm.org, thework.com
Schedule:

Check-in begins Thursday, September 20th at 12:15 p.m.
Training begins promptly at 1:00 p.m.
Training ends at 3:30 p.m.
Booksigning from 3:30–4:00 p.m.
Training attendees are welcome to stay for a post-training benefit reception at no additional charge.
Thursday, September 20, 2012, 1-3:30 p.m.
Albuquerque Center for Spiritual Living
2801 Louisiana Boulevard NE,
Albuquerque, NM 87110
Nearest Airport:
ABQ–Albuquerque International Sunport (8 miles)
Parking: Event parking is free.
No Accommodations: There are no hotel room blocks arranged for this training.
New Mexico College Access Network was established to proactively coordinate, amplify, and communicate the joint efforts of college-access organizations throughout the state that provide support for students to attain post-secondary education.
Byron Katie has one job: to teach people how to end their suffering. Katie has been bringing The Work to millions of people around the world for more than twenty years through her website (where everything you need in order to do The Work is free), public events, weekend workshops, the nine-day School for The Work, and the 28-day residential Turnaround House program.
Contact information:
New Mexico College Access Network
Stephanie Romero at (505) 241-4480
stephanie(at)collegenm(dot)org