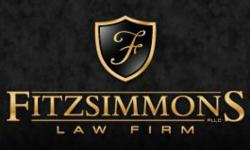 Wheeling, WV (PRWEB) August 24, 2012
The two men were burned to death after a fire and explosion occurred at the AL Solutions facility in Hancock County, West Virginia on December 9, 2010, according to the complaint. The fire, which led to the explosion, started after titanium, zirconium and hydrogen gas ignited in the plant's production room, according to the complaint. Following the explosion, the plant received 17 citations from the Occupational Safety and Health Administration (OSHA), with most of them being classified as "serious" violations and one being classified as "willful." The "willful" classification means the employer knowingly failed to comply with legal requirements associated to workers' safety, according to the court filing.
The complaint says the defendants used water fire suppression system in the production room, despite the fact that the room was used for processing large quantities of zirconium and titanium, which are highly flammable. In this type of situation, the application adds hydrogen gas that actually "exacerbates" the fire instead of suppressing it, the complaint said. The plaintiffs also stated that the company also failed to meet safety areas in various other areas, such as proper alarm maintenance, protective gear and employee training.
The complete list of defendants now includes AL Solutions; Tygem Holdings, Inc., a holding company that owns 100 percent of AL Solutions' stock; Tremont Associates, LLC and Blackrock Kelso Capital Corporation, two private equity firms that have a majority and controlling interest in Tygem; and Blackrock Kelso Capital Advisors, LLC, which serves as the adviser to Blackrock Kelso Capital Corporation. Blackrock (referring to both entities with the name) and Trement have served in management and advisory roles for both AL Solutions and Tygem.
Five workers have been killed in fires or explosions at the AL Solutions facility since 1995, representing about 20 percent of the company's total work force, according to the complaint. The chemical plant was formerly owned by and operated by Jamegy, Inc. and Jamegy WV, Inc., but AL Solutions became the owner in December 2006 when it acquired Jamegy. Both AL Solutions and Tygem were created by Blackrock and Tremont for the purpose of acquiring Jamegy.
The complaint states that the ownership transfer was made possible through highly leveraged loans that "required AL Solutions to utilize most of its revenue to repay loans and leaving little or no funds for matters involving safety at the AL Solutions Facility." The plaintiffs are suing the defendants for deliberate intention, negligence and recklessness, intentional or reckless infliction of emotional distress and negligent infliction of emotional distress. They are also calling for a "piercing of the corporate veil," which would make Tygem liable for AL Solutions' conduct. The plaintiffs are requesting punitive damages and compensation for medical bills; funeral, burial and memorial costs; lost wages; physical and mental suffering; and other losses.
The case was filed in the Circuit Court of Hancock County under civil action number 11-C-88 M.
Fitzsimmons Law Firm is a personal injury law fights for its clients, helping them reclaim their financial losses incurred by serious injuries. The firm, which has more than 30 years of experience, has reached more than 115 verdicts and settlements that value more than $1 million each. Fitzsimmons Law Firm has received recognition for its quality service, having earned a preeminent AV® peer review rating, the highest rating in the Martindale-Hubbell® system and one that reflects a high level of ethical standards and legal ability. The firm is also known for having obtained Top 100 verdicts in the United States. Fitzsimmons Law Firm handles a variety of types of cases, such as those involving car accidents, construction accidents, chemical and toxic exposure, medical malpractice and much more. More information about the firm is available at http://www.FitzsimmonsFirm.com.