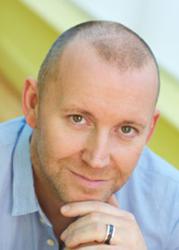 The Linden Method represents a guaranteed treatment option that produces total anxiety elimination
(PRWEB UK) 26 August 2012
When an anxiety sufferer first discovers The Linden Method it is inevitable that doubt appears.
Sufferers ask themselves "if I feel so ill, desperate, alone and fearful and my medical advisers tell me I have to learn to live with it, how can The Linden Method cure me?"
It's an appropriate response, but reinforced only by medic's and psychologist's boundaries of both their knowledge and abilities.
When new treatments are discovered, there is always doubt in the hearts of patients, there is always the backlash from existing practitioners and there is always the chance that the treatment will cure.
The Linden Method has a 14 year pedegree, 150,000 plus ex clients a huge raft of time tested evidence, testimonials, medical endorsements and clear and transparent practice procedures by qualified psychological and medical people to back up the fact that it has become a respected health care provision.
The Linden Method isn't hocus pocus or rehashed, inappropriate CBT, it is a structured and common sense device that quickly tells the anxiety response mechanism in the brain to 'switch off'. What could be simpler or more logical.
Dr Francis Teeney of Queen's University Belfast worked on the Good Friday Agreement in the Northern Ireland Peace Process and a much respected Psychology Research Academic who has studied The Linden Method. He says:
"I have no doubt that The Linden Method works and clearly see how and why the structure creates recovery; it makes perfect psychological sense. I have come to the conclusion that The Linden Method is soundly based in solid psychological understanding. The Linden Method provides a correct psychological explanation of your condition, reassurance and clear, structured guidance and is definitely a program for recovery - one that will help you create new emotional memories to replace the anxious ones – and, in addition, The Linden Method provides a blueprint for leading an emotionally fulfilled life. You have nothing to lose by trying this psychologically supported recovery program but you certainly have everything to gain."
Deemed by psychologists as a 'new branch of psychological practice' the current structure of The Linden Method's provision works by providing sufferers with direct access support, clear guidance and materials and reasurance about any aspect of their condition when they need it, not when a practitioner dictates the time and place.
This constant, seamless and professional reassurance, support and guidance is what makes The Linden Method so unique, so tragetted and so curatively successful. Pre-existing treatment options don't and can't provide such high level guidance and the processes they advise are often counter-productive. Eve the NHS in the UK state clearly that CBT, their 'first option treatment' "CBT cannot remove your problems" on heir website; so why are they wasting patients time when a solution clearly exists.
Anxiety disorder sufferers often want 'the magic pill' and The Linden Method represents the closest thing to a magic pill possible.
The brain's function is fixed and therefore the recovery process from anxiety, panic attacks, OCD, agoraphobia, Pure O and PTSD are fixed also and The Linden Method cuts through the superficial layers of conscious thought, reaching the anxiety control centre of the brain. How? By teaching sufferers to do exactly what the body should do anyway by default but is prevented from doing by the disorder itself.
The Linden Method short-cuts and ensures that the off switch is flicked. It's so simple and scientific and yet The Linden Method was created by a sufferer not a researcher or psychologist, a man who, through the necessity created by his own suffering, made him find the solution that he was told, by dozens of psychologists and doctors, 'was impossible'.
No other practice provides the level of support, guidance, experience or recovery that The Linden Method does and no other practice allows sufferers to access the programs, utilise the unlimited support, become completely recovered or their money back.
The constant flow of referrals from medical professionals, psychological organisations and practitioners and clinics grow constantly as practitioners recognise that The Linden Method produces results which far exceed anything experienced elsewhere.
Charles Linden comments, "The Linden Method was developed by me to cure myself over 14 years ago and since then we have never failed to cure a sufferer. All we ask of our patients is that they listen to the guidance they receive and comply with the simple, structured plan that can remove anxiety disorders fast, sometimes in hours. If our seven year old Linden Method clients can do it, an adult finds it a breeze. If someone rejects the offer of 'cure or your money back' and doesn't see that this is the solution, we are doing our jobs incorrectly. My only frustration is that we know we can cure anxiety disorders but sometimes sufferers doubt it."
The evidence is stacked high but sufferers will only discover the incredible results produced by The Linden Method themselves by doing it. The evidence is clear. Charles Linden's Facebook page is filled with ex clients telling him he has saved their lives.
Charles Linden's visibility in national and international press has led journalists to create features about his work, his life, his wife and their residential Retreats and Workshops in titles such as Vogue, The Times, The Daily Mail and a myriad of magazines, newspapers and TV shows across the world.
The Linden Method is the real deal and if you sufferer from a high anxiety condition, you would be negligent if you didn't, at least, try it.
The Linden Centre team of qualified professionals stand ready to provide free advice and guidance prior to joining the Linden Method program. There is never any pressure to join and the staff are some of the nicest people you will ever talk to.
Contact The Linden Centre
UK: 0844 704 8930
US: 1-800-486-0458