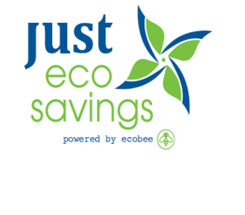 Just Eco Savings Smart Home Program is on a mission to make every home a smart home!
Toronto, Ontario (PRWEB) August 27, 2012
Just Eco Savings, a division of Just Energy, will begin installing Smart Thermostats under Smart Home Program as of August 27, 2012. In recent times, consumer products have become incredibly smart. People can now browse the web, get driving directions, and even watch movies from the smart phones that we carry in our pockets each and every single day. Those on the move are now open to a world of high-tech practicality; while the homes we live in are still riddled with out of date, energy guzzling hardware. Smart Home technology has become more and more efficient and local and federal governments have issued rebates and grants to encourage more homeowners to do their part for our countries sustainability. The time has passed that doing nothing is doing nothing. Everyone has a responsibility to make Canada a greener and more sustainable place to live.
Just Eco Savings has identified this problem, and finally found the solution. The Smart Thermostat powered by ecobee is at the core of Just Eco Savings' Smart Home Program. Just Eco Savings installs the new thermostat in homes at no upfront cost and then helps homeowners better manage their energy consumption with guaranteed savings. The system is smart, simple and saves the environment and eligible homeowners wallets.
Heating and cooling account for as much as 60% of an average Canadian's energy usage. The smart thermostat Just Eco Savings installs uses an advanced algorithm to create huge savings. The system is set up to the homes wifi connection, and takes into account weather, size of home, number of occupants, and hvac system operating hours to monitor and adjust usage. A certified Just Eco Savings Eco Expert can install the smart thermostat to replace an old thermostat and hook it up to a homes' HVAC equipment in less than an hour. Then program it to your personalized comfort settings. Finally they walk you through how to use it and install it to any smart phone. It makes saving money easy and fun!
By following the smart home program provided, the average homeowner will save approximately 20% on energy costs without any compromise on comfort. In addition, if a homeowner were not to save money the Smart Home Program will rebate the difference between the cost of the program and savings. Just Eco Savings has made it's mission to make every home in Ontario a smart home by 2020 and is urging homeowners to join in on the Eco Revolution.