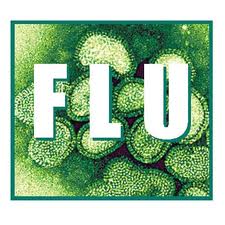 An ounce of prevention can take you a long way...
Gilbert, Arizona (PRWEB) August 27, 2012
The FDA just sent out a release approving the Influenza (flu) vaccine for this year. This flu vaccine has one strain of influenza that is the same from last year and two new strains. They continue to recommend it for 6 months and older. The FDA states that up to 20% of Americans get the flu shot every year. There were over 200,000 hospitalizations for flu and every year there about 3,000 to 49,000 deaths from flu complications.
Let's take a moment to discuss influenza as flu season is coming and recently there has been a flu outbreak of a swine flu variant of people at the pig stall at a fair. As flu is rearing its head again we should discuss the signs and symptoms and how to prevent getting influenza.
First, Influenza is a virus. It is in the family of viruses called the orthymyxoviruses. The major types of the flu, are Influenza A, B and C. The types A and B are what most of the viruses are that humans catch every year. Type C usually is not as severe and is categorized more as bad cold or flu-like symptoms. The types become important when it comes to mortality or deaths from the flu. Influenza A is over 2.5 times likely to cause death. This was seen in 2009 when H1N1 Influenza A caused 4 times more death in children then previously recorded.
There are subtypes of the flu types, which are HA and NA and represent antigens or proteins that are on the surface of the viruses. These are important as they help determine the strain of virus and are used to formulate the vaccines every year. These subtype antigens are what mutate and change every year, so that a new vaccine needs to be manufactured annually. The year of 2010-2011 was an exception as the flu strains did not change from the previous year, however this is rare.
Influenza is spread by respiratory droplets, like coughing or sneezing on each other, from person to person. The highest prevalence is in school age children. Infected persons shed or are contagious within the 3 days to 7 days from the beginning of the illness and it is directly correlated with the severity of the fever. Influenza is usually seen between November and May and is most severe in January and February. Here in Arizona this year at Southwestern Pediatrics Gilbert it was diagnosed well into July.
The clinical manifestations of flu are quite well known, fever, fatigue, malaise, body aches or that "blah, tired achy feeling." Prominent symptoms include severe congestion, resulting in cough, high fever, and headache. Ear infections, croup and bronchiolitis to pneumonia are some complications. Pain of the calf muscles and inflammation called myositis has been seen with influenza. The worse complications involve the inflammation and infection of the brain called encephalopathy which can then lead to seizure and death. Most children get over the flu with no major complications in 3-7 days, but last season, 50% of the children hospitalized for complications were healthy children with no underlying problems; what starts out benign can become severe.
This then brings us to treatment and prevention. Influenza being a virus is mostly treated with rest, many fluids and supportive medication for cough and congestion. Anti-viral medications can be used like Tamiflu or oseltamivir. These medications however are most effective in the first 48 hours of the illness, which is measured from the first recorded fever spike. This is used in children one year and up, however during the H1N1 outbreak it was being used in infants as well. In terms of prevention, hand washing is very important and isolating oneself from school or work in that first week is important to prevent the spread. Last but definitely not least for prevention is of course the influenza vaccine Influenza vaccine is available in September here at Southwestern Pediatrics Gilbert, so be proactive and call and make an appointment to get your children their flu vaccine. It is recommended for children 6 months and up and especially for children with chronic diseases like asthma.
Education about diseases helps inform people of not only how to prevent but the benefits of vaccinating so as not to worry about the severe complications from these diseases. An ounce of prevention can take you a long way.