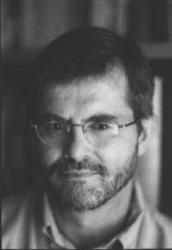 To turn grief into a psychiatric illness is to deny us our humanity.
(PRWEB) August 30, 2012
Award winning author and keynote speaker Robert Whitaker cautions against the use of pharmacological interventions to address grief at the MISS conference in Tempe, AZ on October 4-6.
The MISS Foundation's 2012 bi-annual conference, "The Transformative Nature of Grief" provides an opportunity for grieving parents to better cope with losing a child while providing medical professionals a forum to better understand how to assist patients who suffered the loss of a child.
Whitaker will describe how treating grief with psychiatric medications may make it difficult for a person to process normal grief and how drug treatment, particularly as a sole intervention, may lead to physical, emotional, and cognitive problems.
Robert Whitaker is the author of four books: Mad in America, The Mapmaker's Wife, On the Laps of Gods and Anatomy of an Epidemic. His newspaper and magazine articles on the mentally ill and the pharmaceutical industry have garnered several national awards including a finalist for the Pulitzer Prize in 1998.
Whitaker joins a group of professionals in the field of bereavement including Dr. Robert Neimeyer who will be presenting "From Grief to Growth: Loss and the Quest for Meaning". Dr. Joanne Cacciatore and Dr. Melanie Fox will present their initial findings on the economic and emotional costs of traumatic grief from the Traumatic Experiences and Resiliency Study (TEARS) and Dr. Larry Bergstrom of the Mayo Clinic will explore integrative therapies for helping mourners cope with loss.
"This is an important conference. To grieve over the loss of a child or loved one is to be human, and so to turn that grief into a psychiatric illness is to deny us our humanity. I am honored to have been invited to speak at the MISS conference," states Whitaker.
The MISS Foundation is a non-profit volunteer-based organization providing crisis support and long term aid to families after the death of a child from any cause.