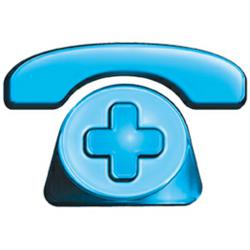 the risk of falls by the elderly could be reduced by almost a third
(PRWEB UK) 28 August 2012
Older people are being urged to include strength training in their daily exercise routine in order to reduce their risk of slips, trips and falls. Research by the University of Sydney as part of their Lifestyle Integrated Functional Exercise programme (LIFE) showed that the risk of falls by the elderly could be reduced by almost a third if the appropriate exercises are introduced into their routines.
Falls in England currently cost the NHS around £4.6 million every year, with one in three people over 65 suffering some sort of fall every year. Currently less than 10% of older people engage in strength training, so by encouraging more uptake of this form of exercise, it is hoped that the NHS can cut costs and the number of injuries be reduced.
The LIFE programme appreciates not every pensioner will find it convenient to visit a gym or to buy strength training equipment for use in the home, so have been developing a programme of easily integrated exercises, such as standing on one leg whilst ironing.
Leading UK accident claims helpline company, the Accident Advice Helpline, issued the following comment in response to the findings:
"We find it deeply saddening when an older person calls our accident claims helpline because they have had a fall. We understand it takes older people longer to heal and that the impact of their accident can be much greater than in a younger person. Because of this we fully support any initiative such as this that helps to reduce the number of older people suffering each year."
People who have suffered a fall as a result of someone else's negligence can get help from the Accident Advice Helpline on their freephone 24 hour accident claims helpline.