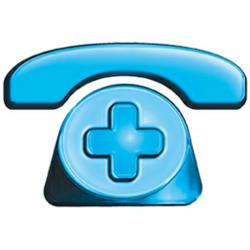 In the US road traffic accident claims the lives of 32,000 people every year
(PRWEB UK) 28 August 2012
Vehicles fitted with a new technology allowing them to 'talk' to each other are being tested on the roads of Ann Arbour in Michigan. The system being tested lets the driver of the vehicle know if they are in a potentially dangerous situation, giving them advance notice to brake or change course to avoid being involved in a road traffic accident.
The testing is expected to last for a year, during which time the US Department of Transport will monitor the success of the new technology and assess whether this type of scheme should be broadened throughout the US and internationally.
Almost 3,000 vehicles are involved in the tests including private cars, trucks and busses. In the US road traffic accident and injury claims the lives of 32,000 people every year, so it is hoped that this technology will go some way towards reducing these numbers.
The technology will warn drivers if there is a car changing lanes in their blind spot, if there is a danger of a collision because the vehicle in front has suddenly braked and if there is a risk of crashing at a junction where the driver has a restricted view.
One of the UK's leading accident and injury claims management companies, the Accident Advice Helpline, support the development of technology to reduce the number of crashes on the road. A spokesperson said,
"We deal with a huge number of accident and injury claims relating to road traffic accidents every year. The idea that something can be introduced that will lessen the number of people hurt in an accident on the road is welcomed by the Accident Advice Helpline."
People who have been injured in a traffic accident which was not their fault can contact the Accident Advice Helpline to make accident and injury claims.