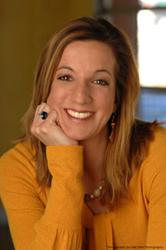 Starkey Mortgage is a unification of what I love about the dual career paths. They've uncovered a niche in the mortgage and building industry, and they have the foresight to recognize and fill it
Atlanta, GA (PRWEB) August 28, 2012
While home sales and buyer confidence continue to gain momentum after the massive national housing market collapse, one mortgage company in particular insists it will not sit idle as small builders work to re-establish themselves or expand their presence. Texas-headquartered Starkey Mortgage has worked alongside community builders and homebuyers through the economic collapse and recognizes that many small to mid-size builders do not have the in-house resources or marketing departments they require to help them effectively market their communities.
In response to this unfulfilled niche, Starkey Mortgage's Southeastern U.S. division is rolling out its Builders' Services program, which will offer professional marketing assistance to small builders so they can engage in effective social media, digital, and print marketing efforts. Starkey Mortgage recruited Atlanta-based Randee Black to spearhead the initiative as Vice President of Builder Services.
Black established the multi-million dollar Black Bear Design Group, named as one of the best design firms in Atlanta, and brings her technological and print marketing prowess to Starkey Mortgage. Black's unmatched dichotomy of experiences include Director of Marketing for both Sun America Mortgage Corporation and SunTrust Mortgage, paired with the relationships she nurtured with real estate agents and community builders across the Southeast on behalf of Black Bear Design Group. Her practiced web, social media, and creative marketing collateral services will serve as the backbone for Builder Services, which will be orchestrated out of Starkey's Southeast division offices in Montgomery, Huntsville, Charleston, Savannah, and Atlanta.
Starkey Mortgage has been in business since the turn of the century and is one of America's Top 20 correspondent [non-bank] lenders. Starkey's SVP Regional Manager over Georgia, South Carolina, and Alabama, Doug Casbon, stresses that there has been a significant paradigm shift for lenders over the past few years, and industry demands are high. "We bring a desired consistency in what has long been a very inconsistent process in the mortgage industry. Where others have added layers of paperwork, we've done the opposite and simplified and streamlined the closing process. Our average closing time is just 24-25 days, and we alert homebuyers and builders to the loan status with frequent, real-time updates," says Casbon.
"We are going to see builders coming back in a historic way, and we want to ensure they have the tools they need to succeed," Casbon adds.
Starkey Branch Manager, Jeff Adams, stresses that adding a division devoted exclusively to extending support to builders raises the bar for the company, as does their recruitment of Black. "Having Randee on our side is priceless. Her website, marketing, design knowledge, and social media skills paired with her mortgage-business expertise is unheard of in the industry. She brings something to Starkey's prospectus that we don't feel anyone else is offering. Randee showcases the perfect duality of technical savvy and recruitment skills that are important to our builders' initiative, and we're excited to have her on board," says Adams.
Black herself is excited about the challenge. "This is everything that I've worked for over the last decade in real estate and home construction. Combining my passion and energy into helping builders and realtors achieve their goals and elevate their home sales feels very rewarding," Black explains.
Black was groomed as a leader at Sun America Mortgage and SunTrust Mortgage and went on to develop a marketing and design firm that utilized her intimate knowledge of the mortgage and real estate industry to launch some very successful builders and agents. "Starkey Mortgage is a unification of what I love about the dual career paths. They've uncovered a niche in the mortgage and building industry, and they have the foresight to recognize and fill it," says Black.
Black remains a shareholder and partner at Black Bear Design Group, which continues to grow at a fast pace through the leadership of Black's husband, Joel Black, and the group's partners. The ongoing builder and realtor referrals she has captured coupled with the momentum she built at the design group led Black to the opportunity to establish a division with Starkey Mortgage.
Starkey Mortgage provides in-house processing and underwriting, and prides itself on timely closings and competitive rates. Starkey exercises controlled growth and works closely with homebuyers and builders to give them an assured experience.
For more information on Starkey Mortgage, visit http://www.atlcentralmortgage.com, email rblack (at) starkeymtg (dot) com, or call (678) 350-9041.