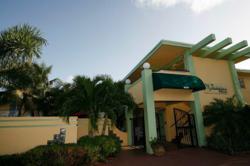 We want to do our due diligence to help them make the best choice for drug treatment in Florida.
Deerfield Beach, FL (PRWEB) August 27, 2012
In most cases, those who are searching out information about drug rehab in Florida will first look online to discover the most appropriate addiction treatment center for their circumstances. Often, the search can be tedious and unfruitful due to the host of websites that provide little to no information on specific programs, cost, and accommodations. Because of the need and demand, The Florida House Experience has launched a newly upgraded website in order to be a comprehensive resource and to provide the information people need about their treatment programs, their facility, location, cost, and more to truly help those in need of addiction treatment in Florida.
The Florida House Experience's upgraded website was redesigned to be easy to navigate, informative and user friendly so that no matter what a person is searching for, it is just one to two clicks away. With an easy form on every page, those who want to reach out for help can do so without searching around the website for contact information. The website also provides a free downloadable book, links to their social networking pages, and lots of photos so that people can get an idea of what is really like at The Florida House Experience. The goal in upgrading the website was to make it as easy to use as possible.
Additionally, The Florida House Experience's upgraded website provides a bio about many of their staff members, information about their program for medical detox for drugs, and relevant information about all of their Florida drug rehab programs including gender specific, dual diagnosis, outpatient drug treatment, day treatment, sober living programs and much more.
Peter Marinelli of The Florida House Experience says of the newly upgraded website, "We are very excited to share this new website to the people who need it the most. We want to be a valuable resource for those seeking addiction treatment in Florida. We are continuously striving to give people a great experience on our website. We provide the latest information and aim to ensure those who come to our site get a feel for the safe, serene environment we provide here at The Florida House Experience. We want to do our due diligence to help them make the best choice for drug treatment in Florida."
The Florida House Experience provides drug and alcohol addiction treatment in Deerfield Beach, Florida in a calm, tropical setting close to Florida beaches and a large, supportive recovery community. The Florida House Experience offers multiple treatment programs for a personalized experience as well as a spa-like wellness center and a sober living facility. If you need additional information about the drug treatment programs offered at The Florida House Experience, contact 866-421-6242 or visit the new website at: http://www.FloridaHouseExperience.com