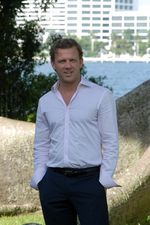 As a Program Director at A New Day Rehab, I can use my passion to improve addiction treatment programs and continue to help people into recovery
North Palm Beach, FL (PRWEB) August 28, 2012
When anyone chooses an addiction treatment center in Florida for a family member, it is important to know for certain that their loved one will be well taken care of by a caring, experienced staff. The level of care is extremely important during such a vulnerable time in one's life. Drug rehab can be very costly, especially for those who do not have medical insurance and have to pay for the treatment with their own money. Of course, not simply due to the high cost but also since any family who is dealing with addiction wants to get their lives back to normal once an for all and provide their family member with the best possible chance at recovery from addiction, they seek out a substance abuse treatment center in Florida which has the best staff and treatment methods. Being an expert in his field with twenty years of experience in counseling, Jonathan Benz is the type of Program Director any highly respected treatment center would want to hire.
Jonathan has worked with many different age groups in his career, including adolescents and young adults to older adults and baby boomers. His experience is well rounded due to the positions he has held around the country in Washington DC, New York, Pennsylvania, and South Florida. He is not only a Certified Addictions Professional and licensed in his industry, but he is also an author and a teacher and an ordained minister. Jonathan is also Internationally Certified Drug and Alcohol Counselor who has served as a Leadership Consultant in the United Kingdom and in the United States. Benz holds a Master of Science degree in Counseling Psychology.
Jonathan Benz says of his new position at A New Day Rehab, "I have a passion for helping people. As a Program Director at A New Day Rehab, I can use my passion to improve addiction treatment programs and continue to help people into recovery."
A New Day Rehab provides drug and alcohol treatment in Florida at its North Palm Beach location in a tropical setting close to local beaches. The facility has several addiction treatment programs which include gender specific drug and alcohol treatment, dual diagnosis treatment, 12-Step meetings, and family programs as well as counseling for grief & loss, anger management, depression, living skills, relapse prevention, and more. If you need additional information on the drug treatment in Florida offered at A New Day, contact 888-317-6237 or go to: http://www.ANewDayRehab.com