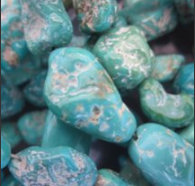 Santa Fe, New Mexico (PRWEB) August 25, 2012
Volcanoes, earthquakes, water, wind, and ice created the raw materials that adorn the favorite pieces of jewelry featured in this year's show. See and purchase a worldwide variety of the authentic versions of stones, fossils and gems at the 7th annual Palace Gem & Mineral Show, Sept. 28-30, in the Palace Courtyard. The event is featured on the SantaFe.com event calendar.
Attendees are encouraged to enter the show for free through the Blue Gate on Lincoln Avenue and meet the miners, traders and jewelers of this popular show whose stories of how the forces of nature formed geodes, fossils, and turquoise will deepen the appreciation for the treasures developed by the artists in this show.
New this year: Jewelry-making and mineral-painting workshops join the daily al fresco lectures on a variety of topics. These events are free unless otherwise noted.
Scheduled al fresco lectures:
11 am: Vincent Gioielli, lapidary demonstration. Gioielli is a Santa Fe jeweler whose passion in jewelry making is stone inlay. He will demonstrate cutting and polishing a variety of natural stones for channel inlay bracelets.
1-3 pm: Gina Crow, jewelry workshop, "Wire Netted Bezel Pendant." The owner of Laughing Crow Studio in Santa Fe is also a jewelry designer and instructor specializing in cold connections and wire wrapping techniques. Participants in this hands-on workshop will learn how to set a cabochon stone in a wire bezel pendant. This is designed for novice jewelers, but everyone is welcome. (For reservations, call 505-476-5182; $10 materials fee.)
2 pm: Richard Kocurek, "Fossils as Gemstones." The owner of Bright Star Gemstones of Crested Butte, Colo., specializes in natural gemstones from Brazil and South America. He works directly with the lapidary artists (lapideros) and in some cases the families that own the mines to find one-of-a-kind, high-quality natural gems.
Exhibitors at the Palace Gem & Mineral Show must meet standards of high-quality gems and minerals that contain no dyes or enhancers. Artisans must disclose the use of stabilizing agents. Those same standards apply to participants in the museum's Native American Artisans Program—the artisans who display and sell art including handmade Indian pots and custom made jewelry work each day beneath the Palace Portal. The Palace Gem & Mineral Show underscores the museum's goal to support the Native American Artisans art work and also celebrates the state's history of mining and collecting natural stones.
Exhibitors at this year's event will include:
Garrick Beck, Natural Stones, Santa Fe
Philip and Eleanor Bové, Roadrunner Mining and Minerals, Santa Fe
Sandy Craig, Orca Gems & Opals, Littleton, Colorado
Margot Guerrero, The Curiosity Cabinet of Margot Guerrero, Santa Fe
Richard Kocurek, Bright Star Gemstones, Crested Butte, Colorado
Anna Mottek Lucas, Blackstar Trading Co., Flagstaff, Arizona
James Pace, JP Designs, Alamogordo
John Scully, Scully's Minerals, Fairview, New Mexico
Daniel Wade, Indian Jewelry Supply, Albuquerque
Contact information:
Website - 7th Annual Palace Gem & Mineral Show
Palace of the Governors
105 West Palace Avenue
Santa Fe, NM 87501
(505) 476-5100
About SantaFe.com
SantaFe.com provides locals and visitors to Santa Fe alike the most current interactive platform for events, music, arts, business, dining and lifestyle. SantaFe.com is a division of Hutton Broadcasting, located at 2502 C. Camino Entrada, Santa Fe, NM 87507
Contact Information:
Scott Hutton
SantaFe.com / Hutton Broadcasting
http://www.santafe.com
(505) 471-1067 (Media inquiries only, please)