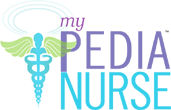 Pedia Nurse provides immediate access to healthcare 24 hours a day 7 days a week
Bradenton, Florida (PRWEB) August 27, 2012
Pedia Nurse now offers all new subscribers 1 month free with paid subscription, no set-up fees, no long-term contracts, free shipping, 24/7 monitoring with immediate access to the nurse triage call center . This protective device helps families in time of need and offers immediate medical response to a nurse triage center.
Pedia Nurse Telephone triage nurses rely on written or computerized pediatric protocols. The protocols guide nurses through sets of standardized questions designed to deliver consistent and safe outcomes. Nurses do not diagnose, but rather assess the urgency of symptoms and assure that patients are directed to the most appropriate level of care for their current medical conditions.
The nurse call center staff is trained specifically for healthcare issues and emergency responses and is staffed with R.N.'s who can answer medical questions and focus on the medical attention of the client. Medical Oversight is provided by Board-Certified Physicians.
About My Pedia Nurse: Advancing technology to the child care and protection, My Pedia Nurse Infant Medical Monitoring medical help at the touch of a button. My Pedia Nurse connects to a Nurse Triage call center enabling medical responses and directing callers to the appropriate level of healthcare 24 hours a day 7 days a week. http://www.mypedianurse.com or call 888-861-5757.