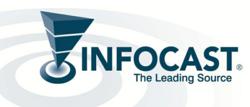 The networking event is the place where the entire utility scale solar community gathers to discuss and share the latest insights into the market and to meet the key players. Over the years, the annual event has gained a reputation as the primary business
Woodland HIlls, CA (PRWEB) August 27, 2012
Infocast, the leading business intelligence and networking events producer in the solar industry, has announced its 5th Annual Utility Scale Solar Summit, which will be held in San Diego, CA on October 9-12, 2012. The event takes place during a crucial time in the utility solar industry in which a major shift is occurring.
The utility scale solar sector is at a critical turning point in its history as the sector's primary focus shifts from PPA obtainment to getting existing PPA projects constructed and financed, which has proven to be increasingly difficult. When PPAs do come up, intense competition has left a lot of stranded developers struggling to find homes for assets that they have been working on for years.
To get projects over the finish line, companies will need to effectively negotiate the permitting and compliance landscape, efficiently handle the construction process and successfully obtain financing in a difficult market.
Infocast's Utility Scale Solar Summit is the business hub that will provide solutions to the various challenges. Leading utility scale solar project developers, investors, lenders, utilities, equipment suppliers, construction contractors and other significant industry players will all be on hand to share their perspectives on how to meet the challenges of getting projects developed, financed and completed.
The networking event is the place where the entire utility scale solar community gathers to discuss and share the latest insights into the market and to meet the key players. Over the years, the annual event has gained a reputation as the primary business hub where decision-makers come to move the utility scale solar sector forward.
Past, and returning, participants of the Summit include Chevron Energy Solutions, Duke Energy, GE Energy Financial Services, GE Solar Technologies, Hyundai Corporation USA, JPMorgan Capital Corporation, Morgan Stanley, Suntech America, Unisource Energy and more.
For more information, to register for the summit or to join as a sponsor, visit the event website at http://www.infocastinc.com/utility or contact Infocast Events at 818-888-4444.
Registrants who sign up for all four events before September 7, 2012 will be eligible to save nearly $800.
About Infocast
For over 25 years, Infocast has produced the highest quality events, tailored to the needs of the industries we serve. We intensively research the marketplace, pulling from an extensive network of experts to give you the information and connections to succeed.