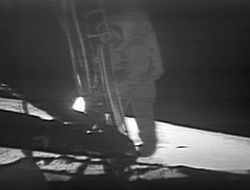 Houston, Texas (PRWEB) August 26, 2012
Occasionally one finds a man who is a true hero to his entire nation. Rarely does one find a man who has inspired the entire planet. That man was Neil Armstrong. His life and deeds are forever intertwined with history itself, as a memorial to the greatness of the man and to the name that shall endure beyond that of most kings and presidents. A man who served his nation and mankind with enthusiasm and selflessness.
In 1969, Armstrong took that "one small step for man, one giant leap for mankind." as the first man to touch the soil of a place other than earth. In 2012, we mourn his loss, as "The Eagle has landed." Long live "The Eagle" in our hearts and memories.