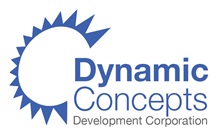 Leveraging this capability results in applications built on proven design patterns and implementations while dramatically reducing costs.
New York, NY (PRWEB) August 28, 2012
Dynamic Concepts Development Corporation [New York, NY]
Among the unique capabilities of the Plasma Application Platform are the seamless sharing of data across a robust fabric of inter-process communication and the ability to execute units of work on any appropriate node within the fabric. These capabilities provide a level of scalability and resiliency that would be extremely difficult and costly to handcraft on a per project basis.
Because this platform is built on a decade of experience creating .NET applications, it also includes capabilities for dealing with common recurring elements. Leveraging this capability results in applications built on proven design patterns and implementations while dramatically reducing costs.
The host agnostic platform allows the same code base to be utilized in a number of environments such as Windows Services, IIS Hosted Services, Console Application [extremely useful during testing and debug]. When dealing with interactive applications such as ASP.NET MVC, WPF, Windows Forms, the presentation layer is kept as thin as possible to facilitate having different user interfaces while maintaining a common codebase.
Deep support for immutable objects with generation tracking allows for implementation of asynchronous operations (using the Thread Parallel Library or async/await) without requiring extensive locking or encountering subtle race conditions. Since many operations do not absolutely require the latest information, even greater performance gains are achieved.
This product has been engineered specifically for Visual Studio 2012 (applicable features are compatible with Visual Studio 2010) to utilize the latest capabilities of the .Net Framework, C# language and IDE.
You can learn more about this exciting new platform by registering for a free whitepaper at http://www.dynconcepts.com/plasma/register.
About Dynamic Concepts Development Corporation
Dynamic Concepts Development Corporation is a Boutique Software Development Firm based in Manhattan, NY. Founded in 1984 we have an established reputation as a provider who can be counted on over the long haul. Utilizing dedicated teams with specialized skill sets to provide leading edge custom software solutions to businesses in a wide range of vertical markets including: Finance, Manufacturing, Healthcare and Entertainment.
In addition to software development Dynamic Concepts offers comprehensive consulting services designed to assist corporate development teams in effectively using the latest technology in software development processes. Ranging from prescriptive to on-site, these services enable in-house teams to gain the high end knowledge needed without adding headcount.
President and Chief Architect, David V. Corbin has 35 years of professional experience and is a multi-year Microsoft MVP Award recipient [2008-2011].