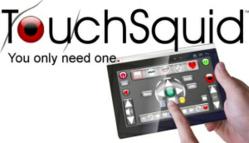 Touchsquid customers in Canada can benefit from the expertise and support of London Drugs Electronics and Audio-Visual Department.
North Vancouver, BC (PRWEB) August 28, 2012
London Drugs will soon offer the TouchSquid universal remote control in its AV departments across Western Canada. As a fellow Canadian owned company, Touchsquid believes that London Drugs is in a good position to introduce the innovative remote to consumers. Touchsquid is continuing to add distributors and expand its retail channels in order to meet the demands of its customers and the dynamics of current market trends.
Grahame Shannon, president of Touchsquid states "Canadian consumers can benefit from the expertise and support of London Drugs Electronics and Audio-Visual personnel in addition to having access to London Drugs' offerings of Audio-visual and Home Theatre products and accessories. We are proud to have London Drugs Canada as a Canadian authorized retailer."
TouchSquid is a new type of device which combines the features of an Android tablet with a full featured Universal TV Remote Control.
What sets it apart is its hardware and software. With a built-in infrared blaster (IR) on an Android platform, and an activity-based remote control app with a library of over 200,000 supported devices, the Touchsquid can control a full array of TVs, Media players, amplifiers, game consoles and all the other devices that make up your Home theater.
To Watch TV, just press the Watch TV button. All inputs are switched and you are ready to go. A Favorites panel allows you to set your favorite channels and websites with their logos so they are all available at the touch of a button.To watch a DVD or Blu-Ray, press one button, and all inputs switch and the DVD player buttons appear. Put in a disc and press play. Back to watch TV? One button. By having the ability to store multiple profiles, using activity based button layouts with automatic input switching, and providing a quick, easy way to get back on track when devices are out of sync, the TouchSquid App eliminates a number of common "remote control headaches" and enhances a viewer's home theater experience.
About London Drugs:
London Drugs is a chain of Canadian retail stores with headquarters in Richmond, British Columbia. Its primary focus is on pharmaceuticals, electronics, housewares and cosmetics, with a limited selection of grocery items. Over 80% of London Drugs Store has its own Electronics, Computers and/or Audio-Visual Departments giving customers access to a whole range products which includes notebooks, tablets, all-in-one computers, data projectors, high-definition television, DVD players, camcorders, storage and accessories across Canada. The chain has 75 stores in the provinces of Alberta, Saskatchewan, Manitoba and British Columbia and employs more than 6,000 staff. Of the chain's 74 stores, 49 are located in British Columbia, of which 29 are in Metro Vancouver and 16 are in other parts of the province, including four in Greater Victoria. In Alberta there are 21 stores, including nine in the Edmonton Capital Region, eight in Metro Calgary, and four in other communities. There are also three stores in Saskatchewan and one in Manitoba.
About Touchsquid Technology Inc.
TouchSquid Technology Inc. is located in North Vancouver, BC, Canada. Its flagship product is the TouchSquid all-in-one infrared tv remote control. The company has also developed a number of Android Apps, the most notable being the TouchSquid Remote Control App, for use with generic tablets in combination with an external IR blaster device.