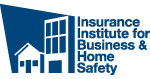 Investing a little time now to prepare property could pay big dividends afterwards."
Tampa, Fla. (PRWEB) August 26, 2012
The Insurance Institute for Business & Home Safety (IBHS) warns that while the exact location of Tropical Storm (which could become Hurricane) Isaac's landfall remains uncertain, Gulf Coast residents from Florida to north Texas should prepare for severe storm conditions that could include high wind speeds, wind-driven rain, tornadoes, and extensive flooding.
Gulf Coast residents can find IBHS' free Hurricane Preparedness and Recovery Resources to help reduce storm-related damage at DisasterSafety.org. In addition, advice on effective preparation for the following hazards also can be found on the IBHS web site:
Tornado
Flood
Hurricanes
High-Winds
"Just one year ago, Hurricane Irene and Tropical Storm Lee clearly demonstrated to many communities how these types of storms can spawn a variety of ways to cause damage to people and property," said Julie Rochman, IBHS president & CEO. Rochman noted that the coming week also marks the seven-year anniversary of Hurricane Katrina slamming into the Gulf Coast.
"The expert guidance on DisasterSafety.org provides home and business owners with a series of 'how to' pieces so that they can help prevent storm-related damage," Rochman added. "Many of the effective measures are free or low-cost, but they only work if people take the time to implement them before the storm hits. Investing a little time now to prepare property could pay big dividends afterwards."
IBHS is a leading national expert on preparing for, and repairing and rebuilding structures after a catastrophe to make them more disaster-resistant. To arrange an interview with IBHS, contact Joseph King at 813-675-1045/813-442-2845, jking@ibhs.org or via direct message on Twitter @jsalking.
Visit DisasterSafety.org for more information about how to make your buildings more resistant to a variety of disasters, big and small. Follow IBHS on Twitter at @DisasterSafety and on Facebook.
About the IBHS
IBHS is an independent, nonprofit, scientific research and communications organization supported by the property insurance industry. The organization works to reduce the social and economic effects of natural disasters and other risks on residential and commercial property by conducting building science research and advocating improved construction, maintenance and preparedness practices.
# # #