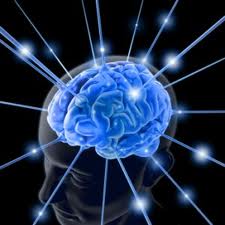 the risk of developing tardive dyskinesia increases with the duration of treatment and the total cumulative dose
San Diego, CA (PRWEB) August 31, 2012
The media spotlight is often a double-edged sword. No one knows this better than James Thomas, Eric Fallon, Rebecca Kenaston, Thomas Hitchens and Janice Stockman who filed a Reglan Lawsuit. And yet, gossip and rumor-mongering aside, the real story here is being overlooked according to Sean Burke of AttorneyOne.
According to court documents, on July 31st, 2012, five plaintiffs, James Thomas, Eric Fallon, Rebecca Kenaston, Thomas Hitchens and Janice Stockman, filed a lawsuit in Superior Court of California, County of San Francisco (case no. CGC-12-522813) alleging that Reglan, and generic versions of metoclopramide, caused them serious side effects, including Reglan tardive dyskinesia. Reglan is a drug used to help with the digestive process and reduce the symptoms of acid reflux and heartburn. It has been in the market since 1996. Tardive dyskinesia (TD) is a potentially irreversible and disfiguring disorder characterized by involuntary movements of the face, tongue, or extremities. Plaintiffs claim to have taken Reglan or a generic counterpart to treat gastrointestinal disorders and each one has suffered serious and permanent injuries, including tardive dyskinesia.
In February 2009, the US FDA announced that manufacturers of metoclopramide must add a boxed warning to their drug labels about the risk of its long-term or high-dose use. Chronic use of metoclopramide has been linked to tardive dyskinesia, which may include involuntary and repetitive movements of the body, even after the drugs are no longer taken. The symptoms are rarely reversible and there is no known treatment.
AttorneyOne.com, a recognized authority on law, can provide helpful advice and simple solutions including how to get in contact with legal counsel so that, in case of severe adverse events from Reglan, someone can easily and inexpensively deal with it. As Mr. Burke, director of Media Relations for AttorneyOne.com, added, "What all this information really illustrates is that threat from Reglan remains. For that reason, our focus should squarely fall on getting the word out and assisting people in finding the right legal assistance."
In November 2010, the FDA issued a warning that treatment with metoclopramide can cause tardive dyskinesia (TD) and that the risk of developing tardive dyskinesia increases with the duration of treatment and the total cumulative dose.
AttorneyOne.com has further information on Reglan lawsuits including how to get in contact with legal counsel.
Headquartered in San Diego, CA Attorney One was founded in 2004 and is not a law firm. They offer a nationwide legal service which helps consumers find the best representation for their legal needs. You can learn more about Attorney One at our website http://www.attorneyone.com. You can also find us on Facebook at http://www.facebook.com/AttorneyOne. Checkout earlier news from us at http://www.prweb.com/releases/2012/8/prweb9815610.htm.