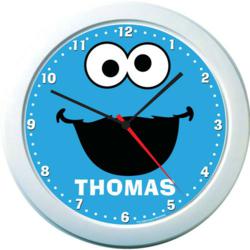 Our product range is continually expanding, so it only makes sense that we continue to develop other areas of our offering to customers
Sydney, Australia (PRWEB) August 28, 2012
Identity Direct, Australia's leading online personalised gifts website have reduced their free shipping threshold to $99 and extended their returns period to 365 days.
Identity Direct has been producing personalised gifts and school supplies since 1992 and are constantly looking for ways to make it easier for customers to buy their products. "Our product range is continually expanding, so it only makes sense that we continue to develop other areas of our offering to customers" states Greene. "We are always looking at our shipping rates, shipping times, and other customer service aspects to ensure we are giving all customers the best experience possible".
Founder of Identity Direct, Linda Greene states that "Identity Direct are trying to create a shopping experience that is both easy and provides customers with peace of mind. We've always had a returns policy. In the past it has been 30 days, but because customers wanted more, we've extended it to 365 days" says Greene. The 365 day returns period will allow all customers to return products up until a year after they purchase. This not only gives peace of mind to customers that should something go wrong, they can return it, but also shows the confidence Identity Direct have in the quality of their products.
Identity Direct have also recently lowered their free shipping rate from orders over $150 to orders over $99. "While we were looking into our returns policy, we also turned to our free shipping threshold to see how we could make it easier for customers to qualify for free shipping. Our shipping rates have always been competitively priced and we think it's important to reward customers who place large orders," said Greene.
Identity Direct stock hundreds of personalised products that are unique alternatives to other children's gifts. Some of Identity Direct's most popular products include:

About Identity Direct
Identity Direct is the world's leading supplier of personalised children's gifts. We create products that bring magical, memorable moments that will live in the hearts and minds of you and your children forever. All our products are individually personalised for you and, having been in business since 1992, we're experts in personalisation. We appreciate the joy our products bring you and we take seriously our responsibility to provide you with great quality products, matched with unrivalled value and superior service. We're also partners with some of the biggest children's brands in the world – including Disney, Marvel, Sesame Street and Nickelodeon. These partnerships let us combine the uniqueness of personalised gifts with the magic of your children's favourite characters. If unique, memorable and magical is what you're looking for in a gift, we can help!