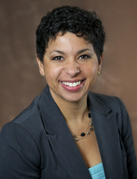 MRA's Pay Trends & Talent Strategies Survey finds an upward trend in the use of variable pay rewards by employers.
WAUKESHA, WI, PALATINE, IL and MOLINE, IL (PRWEB) August 28, 2012
MRA, a not-for-profit employers association, announces completion of the 2012 Pay Trends & Talent Strategies Survey Report. This annual wage report summarizes regional job and wage data from more than 170 leading companies in Wisconsin, Illinois, and Iowa. The confidential annual survey is conducted to identify trends and to supply business executives with insight on planning and implementing competitive compensation strategies.
The 2012 Pay Trends & Talent Strategies Survey Report will be published September 28, 2012 and is available for purchase at mranet.org/tabid/214/default.aspx. MRA members receive a complimentary copy of the survey report.
The 2012 Pay Trends & Talent Strategies Survey Report showcases trends for executives in the Midwest, empowering them to make data-driven decisions regarding wages and hiring. The survey identifies trends with compensation strategies, pay/merit/budget increases, lean/cost efficiencies, recruiting, hiring, and retention. For example, where hiring has occurred the report includes reasons for hiring, such as newly created jobs, recalling layoffs, or simply turnover. The report also includes data specific to challenges with recruitment and retention of senior management, high-potential middle managers, and other job categories. Specific pay trends are identified.
Preliminary Trends Revealed
As the results are analyzed, MRA's Pay Trends & Talent Strategies Survey finds an upward trend in the use of variable pay increases by employers -- with 12% of employers reporting use of this employee incentive structure in 2012 and 19% intending to utilize incentive compensation in 2013, with executive, managerial, technical and administrative positions. Additional compensation trends will be revealed once the survey is published on September 28th.
"The shift toward more employers using a variable pay increase strategy reinforces the view that employers realize they must reward and recognize employees for hard work and stellar performance, all the while taking necessary measures to ensure the business will be flexible with changing economic conditions," commented Kristin Reed, Director of Surveys at MRA.
2012 Trends Conference & Members-Only Pay Trends Briefing
Both MRA member companies and the business community at large are invited to attend the MRA 2012 Trends Conference on September 18, 2012 from 9:45 a.m. - 4:00 p.m. at Country Springs Hotel & Convention Center in Pewaukee, Wisconsin. Conference participants will select four of the eight presentations concerning emerging trends in benefits, compensation, process improvement, and safety. Fees for this full-day event are $195 for non-members, $150 for MRA members, and $125 each for two or more attendees from the same MRA member company. Register for the conference at mymranet.org/trends/2012/register.html.
To kick off the Trends Conference, MRA hosts a complimentary Members-Only Pay Trends Briefing on Tuesday, September 18, from 8:15 a.m. - 9:15 a.m. Members may register by phone at 800-488-4845 ext. 3319 or online. Unveiled at the briefing will be survey findings and compensation data from the 2012 Pay Trends & Talent Strategies Survey. Presentations include "A Look at the National & Regional Wage Data" and "What's Driving the Data: Emerging Economic and Talent Strategy Trends".
About MRA's Surveys
MRA's survey data is utilized by key company executives who have chief responsibility for compensation planning and human resource performance. Available for purchase by MRA members and the business community at large, MRA publishes numerous annual compensation-related surveys: National Executive Compensation Survey, Pay Trends & Talent Strategies Survey, Managerial, Supervisory & Professional Salary Survey, Non-Exempt Wage Survey, Wage Survey of Industrial Jobs, National IT & Engineering Compensation Survey, Insurance Plans: Health & Prescription Drugs Survey, HR Policies & Benefits Survey, Holiday Practices Survey, National Sales Compensation & Practices Survey, and National Economic Trends Survey. Learn more about MRA's surveys by visiting mranet.org/tabid/157/default.aspx. For additional information call 800-488-4845 or email surveys@mranet.org.
About MRA - The Management Association
Founded in 1901, MRA is a not-for-profit employers association serving over 3,000 employers in Wisconsin, Illinois, and Iowa, covering nearly 500,000 employees. MRA, the largest employers association in the Midwest and the second largest in the nation, helps its member organizations to thrive by creating powerful workforces and safe, successful workplaces. MRA delivers more than 1,000 learning opportunities each year. Organizations join MRA as members and receive access to expert advice, best practices, professionally facilitated interest groups and roundtables, essential tools, and dozens of business services in the areas of human resources and training. In January 2012, MRA created the Safety Council of Illinois (SCIL) to provide workplace safety education to Illinois businesses and public entities. To learn more and to become a member of MRA, visit mranet.org. To learn more and to become of member of SCIL, visit safetyillinois.org.