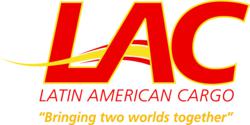 Staten Island, New York (PRWEB) August 27, 2012
Becoming a Non-Vessel Operating Common Carrier (NVOCC) is a huge deal to a shipping company. It is a large step forward in terms of efficiency, freedom, and negotiating power. As a North American freight forwarder, Latin American Cargo (LAC) can now provide better service at more competitive prices.
LAC has always aimed to create a world where borders matter less and less. Freedom of transport and travel is their company mission, and reaching the NVOCC status is bringing this goal closer to reality.
Non-Vessel Operating Common Carriers are very similar to freight forwarders, but have additional responsibilities and abilities. The most important ability LAC has gained is that it is now able to ship goods for companies within the U.S. and from the U.S. to anywhere in the world. Businesses no longer need to find a U.S. specific carrier to ship their goods, and because of this LAC can act as a universal North American freight forwarder regardless of the territory their clients operate in.
This new freedom given to Latin American Cargo by NVOCC also increases the negotiating power they have with Steamship Lines, giving more cost efficiency that will be reflected in more competitive prices.
LAC also gains more liability than a normal freight forwarder would, giving them added incentive to make sure cargo is safely and securely brought to its destination. This title of NVOCC also gives LAC the power to issue its own bill of lading. More control and immediacy like this allows companies working with LAC to ship where they want and with more expediency.
This opens a whole new world of potential for the North American freight forwarder LAC; potential to provide improved world-class service to even more clients than ever before. Latin American Cargo
About Latin American Cargo
Latin American Cargo (LAC) is a shipping and freighting company specializing in shipments going to and from different areas in Latin America. They are experienced with air, sea and ground transport. Their Mexfreight division, short for Mexico Freight, handles almost exclusively the transport to and from Mexico and acts primarily as a road transportation service. LAC has recently launched an informative video series and has introduced a business consulting branch designed to help clients develop strategic goals and execute them.