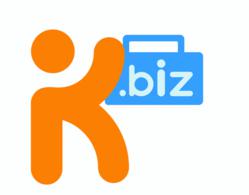 Chicago, Illinois (PRWEB) August 27, 2012
Alderman Patrick J. O'Connor of Chicago's 40th Ward will unveil the Kauzu.Biz business application on Tuesday, August 28th, at 10:00am in a press event at Mather High School, 5835 North Lincoln Avenue, Chicago, Illinois. Alderman O'Connor, Chair of the City Council Workforce Development and Audit Committee, is pleased to support Kauzu, a Chicago-based social venture providing free location-based job tools and free job postings for small businesses.
"In all of my years of working for the people of Chicago," Alderman O'Connor stated, "I've worked with the private sector and kept an eye out for innovative ways to help the community thrive. When I learned about Kauzu and the ease with which their tools can help connect jobseekers and local businesses---I knew I had to get behind it. I encourage all businesses, job seekers, and Chicagoans in general to support Kauzu, and its innovations aimed at promoting job creation and retention."
Kauzu.Biz is the employer's portal to the Kauzu.Jobs jobseeker application, a free job search tool that pinpoints jobs by a user's location. Kauzu.Biz allows small businesses to post unlimited jobs for free. Kauzu.Biz connects businesses with local jobseekers, reducing turnover by hiring employees with shorter commutes. Kauzu.Jobs and Kauzu Kono, a text‐based application that works on any cell phone in Chicago to locate open job listings near a job seeker's location, were launched earlier in August.
According to Kauzu CEO Mitch Schneider, "We think employers are ready for an application with unlimited free listings, that helps them hire local, cut turnover and generate repeat business, and that creates the sustainable economic development that helps every family and business in the community. And we've built it."
A City of Chicago Proclamation noting Kauzu's achievements will be read at the event, and Kauzu will present Alderman O'Connor with a certificate of appreciation.
At the event, the Alderman and Kauzu will recognize six local supportive Chambers of Commerce whose members will learn more about Kauzu.Biz-- Edgewater, Lakeview East, Business Partners—the Chamber for Uptown, Lincoln Bend, Lincoln Square, and the South Chicago Chamber of Commerce. Additionally, three nonprofit partners will be recognized—the Albany Park Community Center, where Kono was launched on August 7; Centers for New Horizons, where Kauzu.Jobs was launched on August 15; and Goldie's Place, a support center for people who are homeless, located in Chicago's 40th Ward. Additional attendees at the event will include representatives from the Chicagoland Chamber of Commerce Small Business Development Center and from Streetwise, a Chicago area publication assisting men and women facing homelessness.
About Alderman O'Connor:
Patrick J. O'Connor has been fighting for the people of Chicago for over 29 years. He has used his abilities as a lawyer, community leader and alderman to advocate for change and to improve the Chicago public school system, create new jobs and promote economic development, improve the health care system, keep neighborhoods safe, and rebuild Chicago's infrastructure. Pat is a lifelong resident of the northwest side of Chicago and has represented the city's 40th Ward in the City Council since 1983.
About Kauzu:
Kauzu (kawz-ooh) is the Esperanto word for "cause" and reflects the company's focus on creating social change by transforming how jobseekers and employers connect. Kauzu Kono, Kauzu.Jobs, and Kauzu.Biz are the first products of the Chicago-based social venture that will help Chicagoans find local jobs and grow local businesses. Kauzu was the 2012 winner of Think Big Partners' Gigabit Challenge "Born Global" Award in Kansas City, Missouri. To learn more about Kauzu, please visit http://www.kauzu.com.