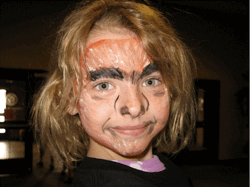 Chautauqua County, NY (PRWEB) August 27, 2012
A Bigfoot symposium held in western New York earlier this year included discussion of an offhanded comment by Mitt Romney disparaging the Bigfoot legend—and whether believers might hold this against the candidate.
The Republican referred to Bigfoot as a "hoax" during a spirited exchange of views on other issues in a January candidate debate.
"For those of us who believe Bigfoot does exist, Governor Romney's comment seemed dismissive at best—and ill considered," says Peter Wiemer, director of the Chautauqua Lake Bigfoot Expo, a symposium on the Bigfoot phenomenon held this past spring in rural western New York.
"The astonishing popularity of the Animal Planet television series 'Finding Bigfoot' should have alerted any politician to the broader public's intense interest in the subject," notes Wiemer. "It drew 1.6 million viewers with its second season premier earlier this year."
"And that represents a very large pool of voters who may well take offense at comments such as Governor Romney's," he adds.
On behalf of believers Wiemer has even petitioned his state's officials to make the hunting or killing of Bigfoot type creatures a crime. So far, the New York State Department of Environmental Conservation (DEC) has declined to take action. They did write back to note that the DEC "does not recognize the occurrence of Big Foot in the state, therefore it is not addressed directly in our hunting regulations. Because it is not addressed there is no open season on Big Foot and they may not be taken."
Wiemer noted that not being on any game hunting list means Bigfoot is automatically a protected species in New York State. This all seems at odds with the definition of "hoax" in Wiemer's opinion.
And he insists that there is compelling evidence Bigfoot type creatures live in peace and harmony with the rest of us—in his native Chautauqua County as well as in other remote areas of the nation. "We've had no less than seven local eyewitnesses to Bigfoot sightings come forward to describe their experiences. It is compelling stuff, even for scoffers."
A streaming video of the Bigfoot symposium proceedings is being made available on Wiemer's website at ChautauquaLakeBigfoot.com. There is also an eleven minute "trailer" from the symposium on the first documented Bigfoot sightings in the USA, circa 1818, in Sackets Harbor, New York.
Thus adding even more American witnesses to the "hoax," notes Wiemer.