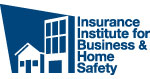 Tampa, Fla. (PRWEB) August 27, 2012
The Insurance Institute for Business & Home Safety (IBHS) has building science experts available to speak with media about preparing homes and businesses before Isaac makes landfall, the potential damage the storm may cause, and repairing and rebuilding after the storm.
To arrange an interview with an IBHS expert, please call Joseph King at (813) 675-1045 / (813) 442-2845 or by email at jking(at)ibhs(dot)org.

Julie Rochman, president & CEO
Dr. Timothy Reinhold, senior vice president of research and chief engineer
Dr. Anne Cope, vice president of research
Dr. Ian Giammanco, research scientist
IBHS' Hurricane Preparedness and Recovery Resources are available for Gulf Coast residents with guidance on reducing property damage before the storm hits, and repairing, rebuilding and recovery guidance following the storm.
IBHS is a leading national expert on preparing for, and repairing and rebuilding structures after a catastrophe to make them more disaster-resistant. To arrange an interview with IBHS, contact Joseph King at 813-675-1045/813-442-2845, jking@ibhs.org or via direct message on Twitter @jsalking.
Visit DisasterSafety.org for more information about how to make your buildings more resistant to a variety of disasters, big and small. Follow IBHS on Twitter at @DisasterSafety and on Facebook.
About the IBHS
IBHS is an independent, nonprofit, scientific research and communications organization supported by the property insurance industry. The organization works to reduce the social and economic effects of natural disasters and other risks on residential and commercial property by conducting building science research and advocating improved construction, maintenance and preparedness practices.