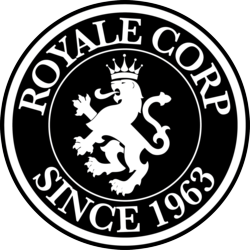 We aim to showcase the corporate accessories we can manufacture with our new website.
Sydney, New South Wales (PRWEB) August 29, 2012
Royale Corporate Australia has announced the redesign of their website to help customers find the right custom products for their brand. In business, image is important as it helps inspire confidence in the firm. To spread the word about their brand, businesses invest in promotional products, the quality of which can often help corporations define their unique culture. With the redesigned Royale Corporate website, companies can find the perfect fit for their brand image from the various custom-made products on offer.
Corporate Ties are one of the most popular items in the Royale Corporate product line. Designed and created by Royale Corporate, the custom made ties use high quality materials which give top line brands an easy way to wear their logo with pride. These branded ties are provided to employees and are typically worn at important events where companies must make a strong lasting impression.
Other popular items are Corporate Scarves. These are used by many corporations holding events outdoors where their employees and partners should be kept warm while also sporting their logo! Royale Corporate works directly with companies to provide free design and setup services so brands get the best look possible from their custom made scarves. All materials are provided at wholesale costs, making their logoed scarf items affordable for companies of all sizes.
Corporate Cufflinks are a popular gift among corporations. Royale Corporate uses premium plating on their custom made cufflinks, which gives a touch of luxury. As with the scarves, Royale Corporate also provides free design and setup services to help brands choose the right look for their company culture.
Lapel Pins are a very popular item with Royale Corporate as they serve multiple purposes. Used for prizes, at events and for giveaways, custom lapel pins offer a way for brands to put their logo on something which is worn or displayed visibly. The pins designed and manufactured by Royale Corporate come with options to have crystals added, or can be made in either silver or gold. Their free design and setup service applies to these items as well.
With this new website, Royale Corporate intends to provide a better resource for corporations who want to brand their company name using high quality products. The website has been designed to display these items and showcase the various products and designs.
About Royale Corporate: Royale Corporate has over 50 years of experience as a supplier and manufacturer working with companies, sports teams, charities and government bodies to design branded items. With a unique free design service, Royale Corporate provides their customers with top level service to help them create the best look for their next promotion. All products are offered in a wide range of designs, materials with total customisation options so clients get more chances to choose what they want. Visit the all new Royale Corporate website for more information on the product range they offer.
Contact Person: Joshua Klau
Phone: 1300 698 437
Email: media(at)royalecorporate(dot)com(dot)au
Address: 66 MEEKS ROAD
MARRICKVILLE, NSW, 2204, AUSTRALIA