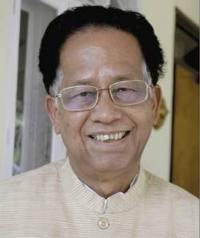 This would be a unique opportunity for our small and medium business owners and our policy makers to understand India from a very close perspective in order to establish long term trade relationship.
(PRWEB) August 28, 2012
The Chief Minister of India's North Easter State of Assam, Mr. Tarun Gogoi will be visiting Seattle along with six of his top level commissioners and secretaries representing the departments of Tourism, Finance, Energy, Taxes, IT, Industries and Commerce. Chief Minister Gogoi is scheduled to attend the 1st Washington State summit on US-India trade and commerce as the Chief Guest. Apart from promoting the State of Assam in USA, the delegation led by Chief Minister Gogoi will also look for the opportunity to identify right business partners and explore the possibility of long term partnership with the State of Washington.
Earlier the Western State of Gujarat has already confirmed their participation in the trade summit with a high powered business delegation led by Mr. Ravi Saxena, the Additional Chief Secretary (Science & Technology). The 19 member delegation will run the "Vibrant Gujarat 2013" Road Show during the trade summit on September 28, 2012. The focus areas of this delegation will be on the Information and Communication Technology, Chemicals and petrochemicals, Pharmaceuticals & Life sciences, Biotechnology, Nanotechnology, Automobiles and Defense-related manufacturing.
The third delegation will be from the Eastern State of Odisha which is expected to be headed by its chief secretary Bijay Kumar Patnaik and would comprise of many senior level secretaries including Tourism, IT, Commerce, and Industry. "This would be a unique opportunity for our small and medium business owners and our policy makers to understand India from a very close perspective in order to establish long term trade relationships", said Debadutta Dash, the co-chair of WASITRAC. "We urge our Governor to sign MOUs of cultural exchange and economic development with these three states". "Besides building a legacy for the next 50 years of US-India trade relationships, this will definitely make her upcoming trip to India more effective, welcoming and news worthy", he said.
The first Washington State Summit on US-India Trade & Commerce is being organized by the Washington State and India Trade Relations Action Committee (WASITRAC) in collaboration with the Seattle Center Foundation, Consulate General of India in San Francisco, City of Seattle, Port of Seattle, Bill & Melinda Gates Foundation, Foster School of Business with support from the U.S. Commercial Service, Confederation of Indian Industries (CII), Washington State Department of Commerce, Seattle Tourism and Convention Bureau, Washington Tourism Alliance, Washington Economic Development Commission, and a host of sponsoring organizations.
The summit will open with 3rd Annual Building Bridges Reception on the evening of September 27 where the organizers will honor Dr. Chandra Bhanu Satpathy, also known as Guru Ji in India, with the "Building Bridges across the Nations" award for his works on the arts, literature, music and spirituality. Dr. Satpathy was recently conferred with D. Litt by reputed universities in India like Rashtriya Sanskrit Vidyapeeth, Tirupati and the Ravenshaw University, Odisha. The Berhampur University had also conferred LL.D on him earlier this year. The day long summit on September 28th will conclude with the discourses by Dr. Chandra Bhanu Satpathy on "Mystique India, Eastern Philosophy and International Sai Revolution". Dr. Satpathy will also attend a community event on Saturday September 29th at Asian Counseling and Referral Service (ACRS) in Seattle.
Details information on the trade summit is available at http://www.NextFiftyIndia.org.