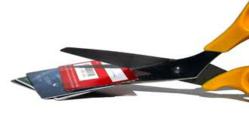 So many people come in with cash or debit cards and they seem happy......
Las Vegas, NV (PRWEB) August 28, 2012
As the great recession continues to effect Americans, some businesses are noticing a spike in cash and debit transactions. This can be attributed to lenders cracking down on credit limits and consumers who have bad credit due to inability to pay their previous debt either on-time or at all.
One car rental agency in Las Vegas has seen a huge spike in cash car rentals since 2009. Revenue in the cash rental business has increased by as much as 40% at rental agencies who rent cars to consumers who don't have credit or wish not to provide a credit card.
"I have been renting and selling cars for over 10 years and I have not seen this much demand before", Commented Gus Hayek, CEO at Global Autos of Las Vegas. "So many people come in with cash or debit cards and they seem happy with this payment method".
In the US Credit card usage is slowing. Revolving credit, largely made up of credit card debt, fell by nearly 15% in July, the largest drop since 2008, according to the Federal Reserve, reflecting less borrowing by consumers and tighter banking lending standards. Besides the negative residual aspects of the economy there is a movement in the US by citizens with a goal in becoming debt free. Having credit available is not as desirable as it once was. Debt has become a bad word in many households, so much so that high school graduates are deciding to not attend college or opt for community college just to dodge future debt, not to mention the lack of work available to help pay the loans once college graduation arrives.
In this economy it makes sense that consumers are looking for cash car rentals instead of racking up credit card debt that might get out of control. It just feels better to pay cash for something and be done with it. There is an old saying, "If you can't pay cash for it, you can't afford it". Most people would agree with this, but they are probably not practicing this philosophy in their day to day life.