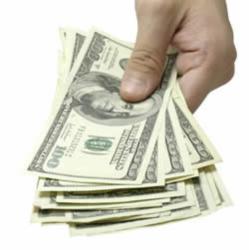 Bad Credit, No Credit and Poor Credit are All Accepted
(PRWEB) August 27, 2012
Consumers tend to check the Internet first for researching financial issues. However, at the point of transaction, prospective borrowers prefer to work directly with professionals who can assist them through the complex loan process.
http://www.BetterLoanFinder.com/ is designed to combine the convenience of electronic brokerage firms along with the customary trust that is only provided by working individually with local lenders and brokers.
Comparing loans among multiple lenders and brokers on a traditional basis can take a great deal of time, from many hours to several days or more. Consumers who use this new loan matching network resource will find that they will save hours of valuable time simply by reviewing the many offers from local lenders, within minutes.
The site is designed to be user friendly, including simple forms that take very little time to complete. The information is then used to match with specific offers that meet the criteria of the consumer. Consumers do not need to divulge sensitive or personal information, such as a Social Security Number to use the site and receive quotes.
The site also features a knowledge center to help borrowers make the best loan product decisions. Consumers may browse the helpful buying guides and articles before requesting quotes. There are also useful tools such as a mortgage calculator available.
Online Lending Process
After a connection is made with a suitable lender, the online lending process usually involves:
1. Submitting information about finances as required by the lender.
2. The lending institution will review the borrower's information.
3. A loan adviser or officer will contact the borrower to complete the application.
4. The lender will send an application package to collect additional required documentation for verification.
5. The lending officer will process the loan.
6. The lending officer will contact the borrower to notify them that the loan was processed.
7. The appraisal and title work is completed.
8. The borrower is contacted to schedule a loan closing date. For home purchasing, the closing will include the real estate broker and seller.
9. Several days before the closing, a mortgage loan consultant contacts the borrower for a final walk through of the information.
10. The closing takes place at a title company or other office in the area.
The loan match website is positioned online so that consumers may easily find and take advantage of each company's services. In accordance with the information they enter, consumers may be matched with a variety of lenders specializing in new purchases, refinancing, home equity and debt consolidation in their local areas.
Each time consumers access the lending network website, they can receive quotes without any obligation or cost, nor must they provide personal and sensitive information. Prospective borrowers will find the new loan network website to be a valuable tool in securing the best financing package available to suit their lending needs.
To learn more or apply for a free, no obligation loan go to http://www.BetterLoanFinder.com