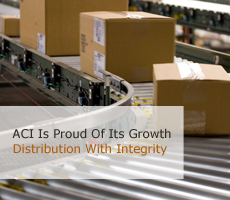 We are always looking for ways to do things better. We want to help our clients maximize their profits and have a great sales experience. - ACI Executive VP of Operations, Sebastian C. Alverius
New York, NY (PRWEB) August 28, 2012
Alverius and Company modified their shipping process in August 2012 to meet the increasing demand of incoming orders. The company is currently restructuring and improving all processes to ultimately provide direct sellers and customers with better outcomes.
The wholesale distributor's decision to improve their shipping process stems from the need to minimize delays and remain competitive. The budding company has expanded since its inception and believes that continually striving to work harder for their clients is the key to continued growth.
ACI is a wholesale distributor whose demand for product has grown tremendously over the summer. Orders have spiked in both subsidiaries; MobileNIQ and LifeSource Distributors. As a result great things are in the works for ACI regarding, warehousing, processing time and also expanded options for customers and investors "We have had some challenges in the past regarding shipping and supplies, but we have used those lessons as opportunities and motivation towards even better customer service. We are committed to meeting our current demand," said ACI Executive Vice President of Operations, Sebastian C. Alverius.
ACI has also increased weekly follow-up throughout the ordering and shipping process to ensure transparency and returning clients. Also available is the ACI order verification and tracking system; which clients can access up to the minute information on the status of their orders. "The quality and timeliness of our shipping is just as important as the superior price point of our products," Alverius said.
This summer ACI Implemented several new systems to improve their standing in the market. The primary focus was to increase efficiency and maintain good customer relations. The wholesale distributor prides itself on having the best prices and continues to develop ways to ensure that quality and faster delivery times will also be connected to the brand. "We are always looking for ways to do things better. We want to help our clients maximize their profits and have a great sales experience," Alverius said.
To learn more about the wholesale distributor, its subsidiaries and the partnerships it is currently developing in the community go to http://www.alveriusandcompany.com.