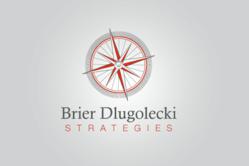 Harrisburg, PA (PRWEB) August 27, 2012
Brier Dlugolecki Strategies is pleased to announce the launch of their government affairs office in Harrisburg, Pennsylvania. Former executive director of the Pennsylvania Senate Appropriations Committee, Paul Dlugolecki and former Stevens and Lee partner, Pat Brier have teamed up to form the new firm. Both Paul and Pat bring over 30 years of government affairs experience and will work out of Brier Dlugolecki's Harrisburg office. Brier Dlugolecki focuses on budget analysis, technology, healthcare, higher education, business development and energy matters.
Paul Dlugolecki is one of the most recognizable figures in Pennsylvania politics, with unmatched experience and dynamic relationships on both sides of the aisle. Paul served as the Executive Director of the Pennsylvania Senate Appropriations Committee for 22 years, and before that, spent eight years as Director of Research for the Senate Democratic Caucus. Recently, Paul served on the Board of Governors State System of Higher Education, leading as Chairman of the Information Technology Committee and Chairman of the Audit Committee. He is Chairman of both the National Association of Legislative Fiscal Officers (NALFO) and the Eastern States Legislative Fiscal Officers Association (ESLFOA). Paul is a member of the Executive Committee for both the National Conference of State Legislatures (NCSL) and the Eastern Regional Conference of Council of State Governments (ERCCSG). Until recently, Paul was Senior Vice President at Wodjak and Associates. Paul has been named to the PA Power 50 multiple times, distinguishing him as one of the state's top politically influential personalities. Paul specializes in budget analysis, regulatory affairs, legislation, appropriations, and lobbying.
Patrick Brier, Esq. is a leading strategist with statewide reach, heavily sought after for his ability to analyze the political landscape, and offer valuable insights to his clients. Throughout his career in health care and government affairs, Pat has served as a strategic adviser to senior staff in both business and government. In addition, Pat has advised political candidates and elected officials for over 25 years in federal and state elections. He was recognized as a Pennsylvania Super Lawyer in 2005, 2006 and 2010, selected by his peers to the top 5 percent of lawyers in the Commonwealth. He brings functional skills in strategy and communications enhanced by a consultative/ counsel approach and style. He was recently named as one of the top 50 most influential democratic consultants in Pennsylvania. Pat's industry specializations also include health care and the Marcellus shale.
Additionally joining Brier Dlugolecki Strategies is Parc Eckersley and Drew Kearney. Parc Eckersley is an experienced professional with expertise in marketing to Federal, State and Local government agencies. Parc served in support of the United States Navy Ships Acquisition Management Program Executive Office providing analysis of Naval Weapon System acquisitions. During his time with PEO SHIPs, Parc developed new methods for tracking the progress of faulty equipment through the acquisitions process. Also, he provided delivery and budget analysis for the Navy throughout the process and assessed the performance of Contracting Officers. Using his experience with the Navy, Parc most recently guided NEPA businesses in their government acquisitions efforts with substantial success in increasing their sales to government agencies. As a Procurement Technical Assistance Counselor (PTAC), Parc has worked with over 200 businesses in recent years and has developed innovative marketing approaches with a successful track record. This experience is critical in providing our clients with an edge in the competitive government marketplace.
Drew Kearney, Esq. is a tenacious researcher and skilled in communications. He brings a strong work ethic and versatility to our team. He provides our clients with quality information and efficient communication. He concentrates on business development, lobbying, and client management with an industry focus on health care and technology. Drew has developed innovative approaches to gathering and presenting critical information and communicating that information in a clear and concise style. Drew brings a youthful energy and a keen eye for employing advanced techniques to the Brier Dlugolecki team.