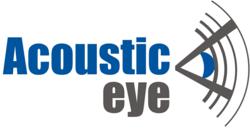 "The Company's positive momentum in the market coupled with its vision for continuous innovation has positioned it very well as a disruptive NDT technology." Mr. David A. Prince Jr., Senior VP at SGS, Inc.
Leusden, The Netherlands (PRWEB) August 29, 2012
AcousticEye Ltd., a pioneer in non-invasive tube inspection for the global heat exchanger and boiler NDT (non-destructive testing) markets, today announced the appointment of Mr. David A. Prince Jr. to its Board of Directors.
With over 25 years of experience in the NDT industry, Mr. Prince is currently Senior Vice President of the Oil, Gas and Chemical Division of SGS, Inc. Mr. Prince has an extensive management background in sales, marketing, operations and finance.
Commenting on the appointment, Mr. Prince, said: "I am very pleased to join AcousticEye's Board. The Company's positive momentum in the market coupled with its vision for continuous innovation has positioned it very well as a disruptive NDT technology. I look forward to working with them to fully capitalize on available opportunities."
Commenting on the appointment, Mr. Yoav Harel, CEO of AcousticEye Ltd. said, "We appreciate very much that David has agreed to join our Board. His deep industry knowledge and impressive track record in leading successful business strategies in the NDT market will be invaluable to AcousticEye as we progress with the next stage of company growth."
About AcousticEye
AcousticEye Ltd. is a pioneer in non-invasive tube inspection for the global heat exchanger and boiler NDT (non-destructive testing) markets. With breakthrough capabilities for inspecting today's most challenging tube sizes and configurations up to 4", it is possible to inspect boilers, Fin Fans and other heat exchangers in any shape or material. Ultra-fast, accurate testing can be performed at a fraction of typical inspection cycle times and without extra inventories of consumable probes and standards. Utilizing Acoustic Pulse Reflectometry (APR) technology, AcousticEye's Dolphin G3™ is a very advanced yet easy-to-use tool. With its simple operation, automated analysis and report generation, there are minimal training requirements and far less dependency on operator expertise. http://www.acousticeye.com