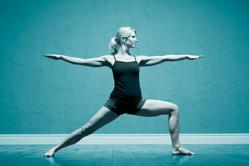 "The program will help instill a regular yoga practice as part of daily life and to really experience the benefits of yoga," says Esther Ekhart, founder of EkhartYoga.com
Amsterdam, the Netherlands (PRWEB) August 30, 2012
We are close to the start of National Yoga Month, which is designed by the Yoga Health Foundation to educate about the health benefits of yoga and to inspire a healthy lifestyle. National Yoga Month culminates with Time for Yoga, a global community yoga practice which takes place on the 30th of September.
Ekhart Yoga has developed a free program for all yogis around the world to prepare for the global Time for Yoga event. On Ekhart Yoga's recently launched website, yoga practitioners can follow a program with yoga classes during the whole month of September.
Ekhart Yoga is giving away three yoga classes per week and encourages participants to practice in-between. Each weekly program has a specific theme. "The program will help instill a regular yoga practice as part of daily life and to really experience the benefits of yoga," says Esther Ekhart, founder of EkhartYoga.com. Esther will be leading all the classes in the Yoga Month program.
To celebrate National Yoga Month and the launch of the Ekhart Yoga website, all visitors who subscribe to the website in September will get a free two-week extension of their monthly subscription.
About Ekhart Yoga
EkhartYoga.com was founded by Esther Ekhart to spread the love of yoga and to share Esther's knowledge on yoga with the world. Esther has been the best viewed yoga teacher on YouTube for many years, and through her yoga videos she's the inspiration for many yogis around the world to start practicing yoga.
Through EkhartYoga.com, Esther is now offering high quality online yoga classes so that yogis can now enjoy streaming yoga videos at home or on the road. Ekhart Yoga offers yoga programs for beginners as well as for more advanced yoga practitioners. Full yoga classes and workouts are brought to you by some of the finest yoga teachers in Europe.