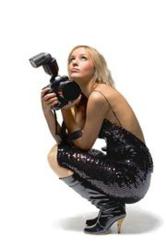 The world of modelling is rife with both men and women affected by eating disorders
London, UK (PRWEB UK) 30 August 2012
The team at UK Model Agencies are proud to announce their brand-new section open for business. With the largest list of model agencies in one place online, UKMA are a team of experts, giving models all the help and guidance they need to make it in the modelling industry. Sourcing the latest up-to-date modelling news and information, they pass it on to their loyal readership and invite models to ask for any advice they need, totally free of charge. As more and more pages are added to http://www.ukmodelagencies.co.uk on a daily basis, six new pages dedicated to eating disorders have just been launched.
"The world of modelling is rife with both men and women affected by eating disorders," explains Stevie Lake, Marketing Manager for UK Model Agencies." There's so much pressure on a model to fit the stereotypical stick thin look, to have the right weight and shape they think they need to be in the fashion industry. Runway and catwalk models, those in the high end fashion genre are affected most of all, but even the most body confident plus size models have their insecurities we've found," he explains.
The team at UKMA advise models on all issues every day, having forms to fill in for those who need help, especially for any model with questions relating to the industry. The website is aimed at new and aspiring models but also to existing models who need and up-to-date, relevant resources of information to do with all aspects of the modelling profession. The team give an insight into anorexia and bulimia, but also give information on how to treat eating disorders as well.
"An eating disorder is an illness," explains Jim Dobson, Chief Press Officer for UK Model Agencies."More often than not a model will binge eat and then purge themselves afterwards, constantly suffering from a sense of shame and keeping their problem a secret. The aim of our new pages is to highlight the symptoms surrounding a taboo subject, but also giving hope to those who are suffering. They are real, treatable medical illnesses and they often coexist with other illnesses such as depression, substance abuse and anxiety disorders."
The new pages ask questions which can hit close to home they warn, but it is a subject which needs tackling and is a very real part of the modelling industry today.
"The most common disorders include anorexia nervosa, bulimia nervosa, and binge eating disorder but there are also several other body confidence issues and eating disorders which we will cover in this section," says Helen Stark, Fashion Editor for http://www.ukmodelagencies.co.uk." It is so vitally important to know that these small eating disorders can turn into huge problems and they can also become life-threatening if a model doesn't receive the appropriate treatment. If you think that you are starting to suffer from any of the illnesses in the pages within this section, then talk to a trusted friend, family member, or better still, your doctor." She goes on to say, "We would advise you to read up as much model information as you can and recognise the symptoms and if anything applies to you, then do something about it before it gets too out of control. Modelling is a way of life but it shouldn't be a way of threatening your life. Help is out there if you need it."
See new pages as they are added at UK Model Agencies by signing up to their newsletter available on the site.