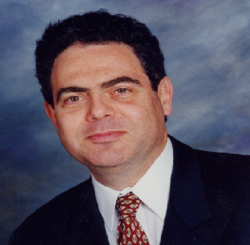 Concurrent and parallel programming are the toughest software challenges the IT world faces today. I wish that my contribution to the field will make a difference in the daily life of programmers.
Santa Barbara, CA (PRWEB) August 28, 2012
Computer scientists have identified concurrent and parallel programming as the toughest software challenges the IT world faces today.Numerous researchers around the world are working on meeting this challenge; whoever finds a simple and efficient solution will win big.
Together with a handful of other international luminaries in concurrency, Bertrand Meyer, CTO of Eiffel Software, has been selected to lecture at the Summer School organized by Microsoft Research on the latest advances in the field. Internationally recognized computer scientist, recipient of the ACM Software System Award and the Harlan Mills Award, Bertrand Meyer has devoted his carrier at Eiffel Software to the design of software tools for the production of high quality applications. It was his belief early on that software, which is at the core of everyone's daily life, must work all the time and flawlessly fullfill the tasks intended. Concurrency makes this challenge ever more pressing, since "business as usual" is no longer a solution: the non-deterministic nature of concurrent applications makes it all but impossible to test them. There is no other solution than to get the programs right, from the word go. The Simple Concurrent Object-Oriented Programming model (SCOOP), which Dr. Meyer will present at the School is an addition to Eiffel and the EiffelStudio IDE, resulting from years of research, and which provides such a solution.
About Eiffel Software
Eiffel Software was founded in 1985 with the mission of developing compilers and tools based on the power of pure object-oriented concepts to improve programmers' productivity, lifecycle efficiency and quality of the resulting applications. For over twenty-five years Eiffel Software has delivered to its customer base the most cost-effective and advanced development tools on a large variety of platforms. For more information contact us at tellmemore(at)eiffel(dot)com or call +1-805-685-1006.
Product or company names mentioned herein may be trademarks of their respective owners.