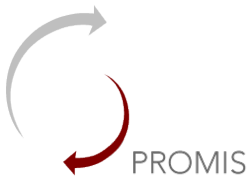 These treatments all work together to provide a massive overwhelming support to overcome any issues our clients struggle with.
London, UK (PRWEB UK) 29 August 2012
Although Electrotherapy has been in use for centuries, modern research has uncovered more benefits of this modality that was initially developed for treating insomnia. Even though the method and its effectiveness is still being studied by researchers, CES has been proven beneficial to those suffering from stress, anxiety, depression, drug addiction, insomnia and even ADHD with no significant side effects. Furthermore, safety of CES was confirmed by an FDA funded study in the US, carried out by the National Research Council and the Division of Medical Sciences.
Various studies from the scientific community have shown CES to have multiple positive effects. Publications by Soroush Zagni et al. in the journal The Neuroscientist support that CES works by stimulating the neurochemical balance in the brain by increasing and decreasing different types of brain activity, which in turn was found to increase the production of serotonin, GABA, dopamine and endorphins and lower the levels of cortisol and tryptophan. These chemicals are known to be the stabilizing agents of the neurohormonal system and can explain the positive, alert and relaxed state of mind patients experience after a session of CES.
One particular point of interest, in some cases, this can potentially serve as a safer alternative to drug treatment, especially for those with addictive tendencies towards prescription drugs. Robin Lefever, Clinical Director of PROMIS Clinics, comments on how popular CES has been with patients and adds that "some are now going on to purchase their own machines to carry this treatment on at home. Many are also encouraging other friends and families to give it a go as it it such a simple but effective treatment."
PROMIS Clinics acknowledges that one treatment method will not fit everyones needs and finds that the best results are usually achieved by combining evidence-based treatment modalities. Patients at PROMIS have a chance to experience such a wide variety of treatments all through the day and into the evening, whether it is meditation, psychology, therapy, shiatsu, or any type of treatment. Robin Lefever highlights that these treatments "all work together to provide a massive overwhelming support to overcome the many issues our clients struggle with." These efforts work towards providing not only a more comprehensive solution, but also a large range of potential solutions that will accommodate the many types and combinations of addictions and mental health disorders that an individual may suffer from.
------------------------------
PROMIS Rehabilitation Clinics have been helping individuals and family recover from addiction and its consequences for over 25 years in the UK, catering to an international clientele. For more information, please visit http://www.promis.co.uk.