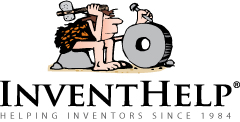 Pittsburgh, PA (PRWEB) August 29, 2012
InventHelp®, America's largest invention submission company, announces that one of its clients, an inventor from New York, has designed a device that could notify the driver of an automobile or bus that there is a child in the vehicle. This invention is patented.
"Baby Car Reminder" would feature a small device that plugs into a vehicle's lighter receptacle. This device would emit audible and visual alerts when the vehicle is shut off. This feature could prevent infants or young children from being left inside a vehicle unattended.
Baby Car Reminder would consist of a steering wheel-shaped device composed of plastic and electronic components. A micro processor-based switching or relay, as well as a replaceable battery, would be included in the design. An audio recording/playback system would be integrated into the housing. The front of the device would be equipped with three lights around the outer edge. Each light would have the words "Baby on Board" printed on the front. The center of the device would be equipped with a small speaker. When a driver gets into a vehicle with a child, he or she would plug the device into the vehicle's lighter receptacle. When the driver reaches a destination and shuts off the vehicle, the sensor would cut off the car battery and switch power to the device's battery. At this point, the audio recorder/player would be activated. Once activated, the lights around the edges of the device would flash; each light flashes a different color – red, yellow or green – to call attention to the words "Baby on Board." The audio system would then send a message through the center speaker, which would repeat the phrase "Baby on Board" until the device is turned off or unplugged. The device would be programmed to speak six different languages. Baby Car Reminder would be producible in various designs.
The inventor was inspired to think of his invention because of the many news stories of children dying from heat exhaustion from being left in a car or school bus. "Recent statistics show that this is an alarming problem that has risen over the past years," said the inventor. "Installing 'Baby Car Reminder' in cars and buses could eliminate this problem from happening in the future."
InventHelp® is attempting to submit the invention to companies for review. If substantial interest is expressed, the company will attempt to negotiate for a sale or royalties for the inventor. For more information, telephone Dept. 08-LGI-630 at (800) 851-6030.
Manufacturers interested in reviewing additional inventions and new product ideas can contact InventHelp's marketing partner Intromark by filling out an online request to review new product ideas here.
# # #