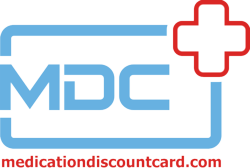 New York, NY (PRWEB) August 30, 2012
Hayfever suffers will be delighted to learn that leading health care company MedicationDiscountCard.com has added Patanase to its list of drugs Americans can receive at a reduced rate.
The effective over-the-counter nasal spray contains no steroids which makes it a popular choice for seasonal allergic rhinitis (when the lining of the nose becomes inflamed). It can be taken by individuals aged six years and over.
To make full use of the reduction, hayfever sufferers should simply visit http://MedicationDiscountCard.com, print the Patanase coupon on the bottom of the page, then hand it to their local pharmacist when purchasing the spray. They will then receive a $10 rebate.
MedicationDiscountCard.com president Jeremy Duboys said: "This really is good news for those who are afflicted by hayfever - or allergic rhinitis to give it its medical name.
"The most common symptoms of seasonal allergies are a stuffy and runny nose alongside itchiness and sneezing. Taking Patanase should relieve these annoying and tiresome symptoms, if not get rid of them completely. No one wants to ruin their summer feeling miserable with hayfever and with our downloadable discount card on Patanase, no one has to."
Patanase nasal spray contains the synthetic antihistamine olopatadine hydrochloride and prevents the typical symptoms of hayfever by blocking the effects of naturally occurring histamines. It should only be sprayed in the nose and not the mouth or eyes.
At MedicationDiscountCard.com Americans can receive a discount on thousands of prescription or over-the-counter drug treatments. For a list of medications covered by the site visitors should access the alphabetical list of named brands. They can also identify the nearest participating pharmacist in the scheme which already benefits thousands of individuals throughout the United States.
The information in this article is intended to supplement, not substitute for, the expertise and judgment of your physician, pharmacist or other healthcare professional. It should not be construed to indicate that use of the drug is safe, appropriate, or effective for you. Consult your healthcare professional before using this Patanase.