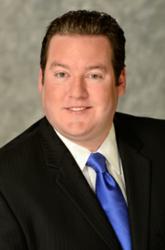 I became an attorney because I wanted to help people. It is rewarding to help others facing hardships, such as the need to file for bankruptcy.
Orlando, FL (PRWEB) August 28, 2012
KEL Attorneys reported that bankruptcy cases filed in July 2012 decreased in all four of the U.S. Bankruptcy Courts in the Middle District of Florida. In Jacksonville, there were 695 filings compared to 786 in July 2011; in Orlando, 1,512 filings compared to 1,594; in Tampa, 1,297 compared to 1,492 and in Fort Myers, 368, compared to 459. Comparing the total for the district, there were 3,872 July filings compared to 4,331 in July 2011.
According to the Orlando Sentinel, it is the lowest mid-year numbers since the 2008 economic meltdown. KEL attorney Matt Schulis, who handles many of the firm's bankruptcy cases, said reasons for the decline could be due to a variety of circumstances.
Schulis said the reasons could include the large number of people having financial difficulty due to student loans, which are rarely dischargeable. In those cases, bankruptcy may not provide adequate relief. Some may see the decline in bankruptcies as a hopeful sign for the Florida economy. According to a recent University of Central Florida economic report for the state, personal income growth stabilized in the first half of 2012 at 3.2 percent and is expected to accelerate to 4.4 percent in the third quarter.
Whether bankruptcy filings go up or down after the November elections, Schulis said bankruptcy attorneys must not only offer the best legal advice but need to be especially compassionate while steering their clients through many difficult decisions attached to bankruptcy.
"Filing bankruptcy has historically carried a stigma," said Schulis, an associate attorney with the KEL law firm. "Additionally, you are usually dealing with people at perhaps the worst financial point in their lives."
In fact, the Middle District of Florida Bankruptcy Court offers links to several agencies who can provide emotional suppor through the process.
"Financial stress is a leading cause of depression and other significant health issues, both mental and physical," the court site states.
Schulis is admitted into the federal courts of the middle and northern districts of Florida. Since the economic meltdown of 2008, he has helped many people get their lives back on track and get a second chance with a clean financial slate.
Schulis said that most people have an innate sense of wanting to "do the right thing" and are often reluctant to choose bankruptcy. But the KEL law firm attorney said that is often the best solution, however painful, when people face often unforeseen and insurmountable circumstances. Some of the most common life circumstances that lead to bankruptcy are:

Prolonged unemployment.
Reversals in the marketplace.
Mountains of medical bills due to a serious illness.
Widows and widowers left with bills incurred by spouses who died suddenly.
Schulis says one of the most exciting developments in bankruptcy has been the Chapter 13 mediation program in the Middle District of Florida. The program provides mediations for homeowners filing Chapter 13 bankruptcy who want to keep their homes, but need modified mortgage payments.
KEL Attorneys provides clients with a one-stop resource since the need to file for bankruptcy may require assistance in other areas of law, such as the need for family law assistance if support payments must be adjusted.
Schulis, a Florida State University alumnus who graduated with a degree in business management, before graduating from law school, said it is rewarding to help small-business owners wind up their failed businesses and remove any personal guarantees on business investment debt, allowing people to protect their homesteads.
Bankruptcy attorneys also have to be educators. The public is often confused about the difference between Chapter 7 and Chapter 13 bankruptcies. In a Chapter 7 bankruptcy, people are required to liquidate and wipe out their unsecured debts, such as credit cards and medical bills. In a Chapter 13 bankruptcy, people are required to make monthly payments to the court based on at minimum a person's disposable monthly income, Schulis explained.
Away from the office, Schulis' sense of compassion extends to charity work. He recently hosted the Third Annual 1980s Mustache Bash Charity costume party. The event drew more than 300 people and raised about $3,000 for the Juvenile Diabetes Research Foundation.
"I became an attorney because I wanted to help people," Schulis said. "It is especially rewarding to be a bankruptcy attorney and help people through troubling times, to remove at least some of their worries."
Schulis represents KEL bankruptcy cases in the Orlando and Tampa areas as well as the northern Panhandle of Florida. He is a member of the Florida Bar and American Bankruptcy Institute.
About KEL Attorneys. Kaufman, Englett and Lynd, PLLC is a full-service, national law firm practicing in 20 states with offices in Orlando, Tampa and St. Petersburg, Fla. They are an established leader in the area of consumer legal services. KEL Attorneys offer free consultations and flat fees for legal services that include foreclosures, bankruptcies, family law, criminal and civil law. For more information, visit http://www.kelattorneys.com.