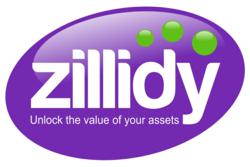 We started this program to thank members of Canada's military for all that they do for our great country
(PRWEB) August 30, 2012
Zillidy (http://www.zillidy.com), Canada's luxury asset lender, has established a one-of-a-kind program to thank members of Canada's military for their service and sacrifice to this great country in the best way Zillidy knows how – by offering them free money. Zillidy is offering all current and retired Canadian Forces members and their immediate families interest free loans.
In addition to the benefits offered on all Zillidy online loans, including free appraisals, free shipping, free insurance, free storage and absolutely no hidden fees, Zillidy will also waive all interest payments on a short term loan made to a Canadian Forces member or immediate family member.
"Members of Canada's Armed Forces are true heroes and I strongly believe in taking care of our own. We started this program at Zillidy to thank members of Canada's military for all that they do for our great country and to let them know how much we appreciate their service and sacrifice to keep Canadians safe and in good standing around the world," founder Steven Uster said. "Zillidy is always looking for ways to give back to our community so we're excited to be able to implement our unique military loan program."
"At Zillidy we believe that everyone, whether you're a small business owner, a stay-at-home mom or a member of Canada's Armed Forces, should be able to have access to short term money quickly, regardless of whether you have good credit, bad credit or no credit. Zillidy uses personal assets such as gold, jewelry, diamonds, precious metals, watches and collectibles to secure the loan so we never have to do reference, employment or income verification checks, or report to collection or credit agencies."
Zillidy is changing the way Canadians access short term cash by making the process easy, eliminating the potential to hurt credit scores by adding additional traditional debt and by shifting the power back to the client who is in full control of the entire process.
The Zillidy online loan process can be completed from the comfort and privacy of a client's home or office. The client goes to the Zillidy website and fills in the form describing the asset in as much detail as possible. Zillidy will then email a preliminary loan offer with a pre-paid shipping label. The client then packs up the item and ships it to Zillidy where it will be assessed and a final loan offer presented. If accepted by the client, the money will be deposited directly into the client's bank account within 24 hours and the asset will be stored in a fully secured facility under 24 hour surveillance until it is returned once the loan is repaid. The asset is insured at all times. There is never any obligation and at any time the client can decide not to proceed with a loan and will have their asset shipped back to them for free and fully insured.
Prospective borrowers interested in learning more about Zillidy's luxury asset secured loans or looking to apply for a loan, can visit http://www.zillidy.com.
About Zillidy Inc.
Zillidy Inc. is a Canadian alternative lender that is revolutionizing the way its clients access cash quickly and discreetly using luxury assets they already own. Zillidy uses assets such as jewelry, gold, watches, precious metals and collectibles as collateral for a short term loan ranging from $500-$500,000 anywhere in Canada. There is no credit check, employment or income verification, financial statements or intrusive diligence required. Zillidy loans are ideal for small business owners and individuals. The process is simple, discreet and quick. The collateral asset is fully insured from the moment it is shipped for free to Zillidy until it is returned safely to the client and is stored in a fully secure facility under 24 hour surveillance.
For more information or to apply now, go to http://www.zillidy.com.