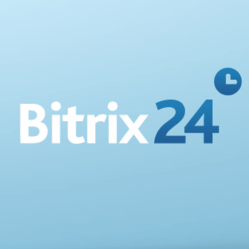 Small business owners really seem to appreciate the fact that they get everything in a single package
Alexandria, VA (PRWEB) August 29, 2012
The purchase of Yammer by Microsoft for $1.2 billion this summer took many by surprise. Both the acquisition itself (what's social intranet anyway?) and how much Microsoft paid for the company were breathlessly discussed by analysts and tech pundits with no definitive conclusion.
Yet, according to Dmitry Valyanov, CEO of Bitrix24 (http://www.bitrix24.com), a social intranet company that has signed up more than 10,000 small businesses over the last three months despite still being in beta, the media is missing the biggest trend that's happening with social enterprise:
"I think we are seeing a repeat of the 70's when most believed that only big businesses would ever need computers. Of course, we know how that ended. Our own data shows that the average intranet network size in Bitrix24 is 4.9 people, which means small businesses have already embraced the new technology, yet all the other social intranet vendors keep creating solutions that are really usable only in companies with hundreds or thousands employees, and priced accordingly."
Part of Bitrix24's appeal is that any company with 12 employees or fewer gets a free CRM, project manager and file sharing, in addition to a rich social layer consisting with an activity stream, collaboration tools and instant messaging.
"Cost issue aside, having one account for Zoho CRM, another for Base Camp project manager and third for Dropbox file sharing is too cumbersome. Small business owners really seem to appreciate the fact that they get everything in a single package, " Mr. Valyanov adds.
Another reason for the high adoption rate of Bitrix24 among small businesses is that it is cloud based, so business owners can implement the solution on their own. Anywhere access, especially via the mobile version which will soon be publicly released, data security, and ease of use make Bitrix24 ideally suited for the small businesses, a conclusion which is being confirmed more and more each day.
About Bitrix24
Bitrix24 (http://www.bitrix24.com) is the maker of a high-end intranet available as a cloud-based service. As a service, Bitrix24 was launched in beta in May of 2012 and reached the 10,000 sign-up mark within 3 months, making it the world's leading social intranet provider for small businesses. The service stands out for its extremely well-integrated and robust toolset of over 30 components.